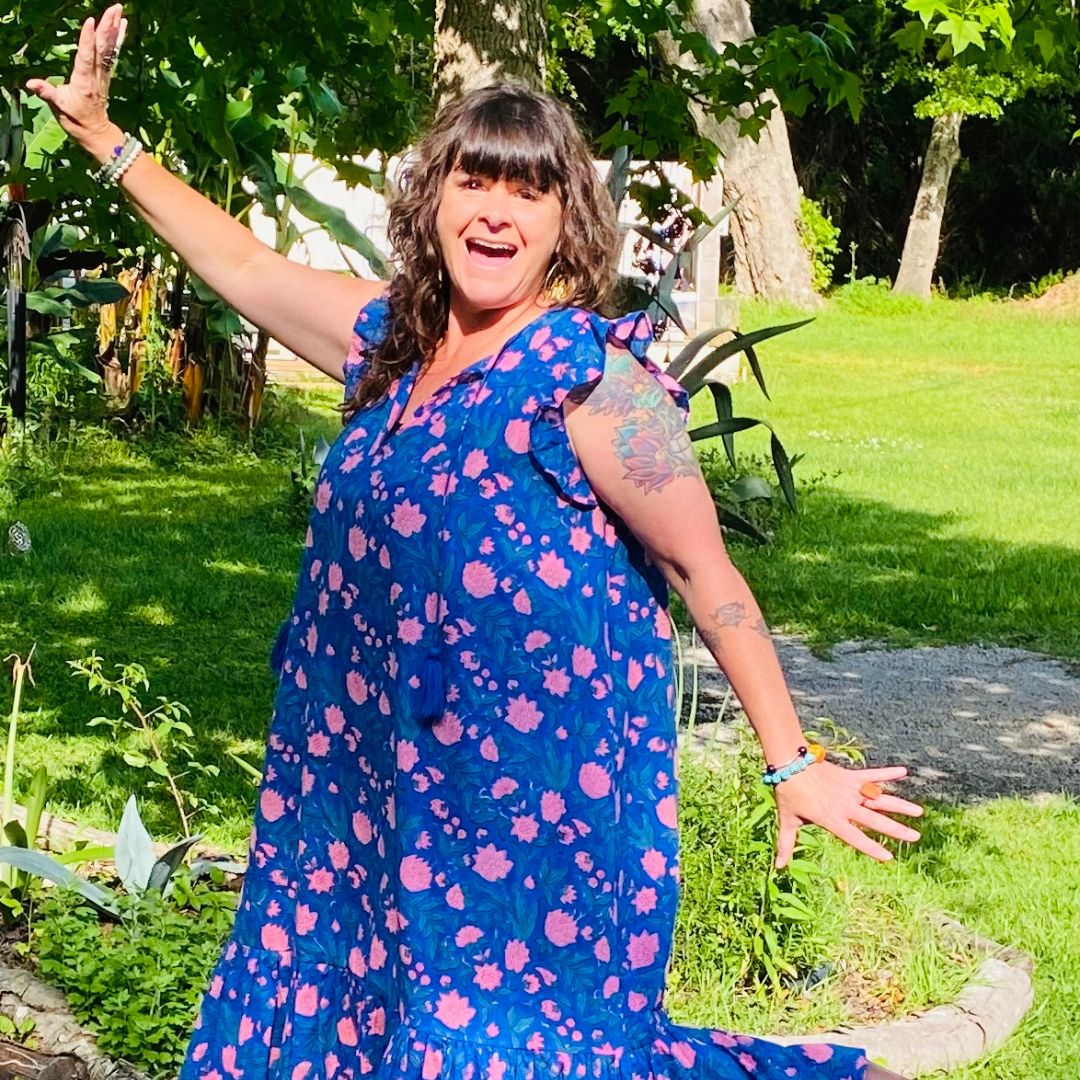 ROAR LIKE A TIGER YOGA; FLEXIBILITY & FORTITUDE WITH JEN HAMMONDS
Let's get loud and have some fun, let's lighten up and go deep because both are possible in the same container. Let's sing, let's move, let's experience fluidity where we may have built a wall, explore where we can courageously leap when we feel like giving up, and lean on another when we need a little float time. 
This class will be a combination of Vinyasa and Yin Yoga for Every Body.
Jen Hammonds has certifications in Yoga, Reiki, Thai Yoga Massage. She is an experienced Chef of Clean Cuisine and cooks for wellness retreats, workshops, yoga festivals and DomeGaia Aircrete building workshops. She hosts Mindful Meals, cooking classes and got to cook at Burning Man in 2019! 
Jen hosts Restorative Yoga Sound Bath experiences, Chakra Dance Parties, Thai Partner Workshops, Reiki Circles and whatever else she can come up with to connect with people in an authentic way. 
Leading groups in yoga, movement and song fills her with pure joy.
She loves to travel to enlightening events with amazing, kind people, cook for them and watch them eat her food and she hopes to cook for you and sing with you one day!
Mahabhuta Yoga VegFest
Margaritaville Beach Hotel
165 Fort Pickens Road
Pensacola Beach, FL 32561
November 11-14, 2022
Mahabhuta Yoga Veg Fest Times:
Day 1: Thursday, November 10th, 2022 4:00 pm – 6:00 pm
Day 2: Friday, November 11th, 2022 9:00 am – 10:00 pm
IMMERSIONS & WELCOME DINNER
Day 3: Saturday, November 13th, 2022 6:30 am – 10:00 pm
Day 4: Sunday, November 14th, 2022 6:30 am – 9:00 pm