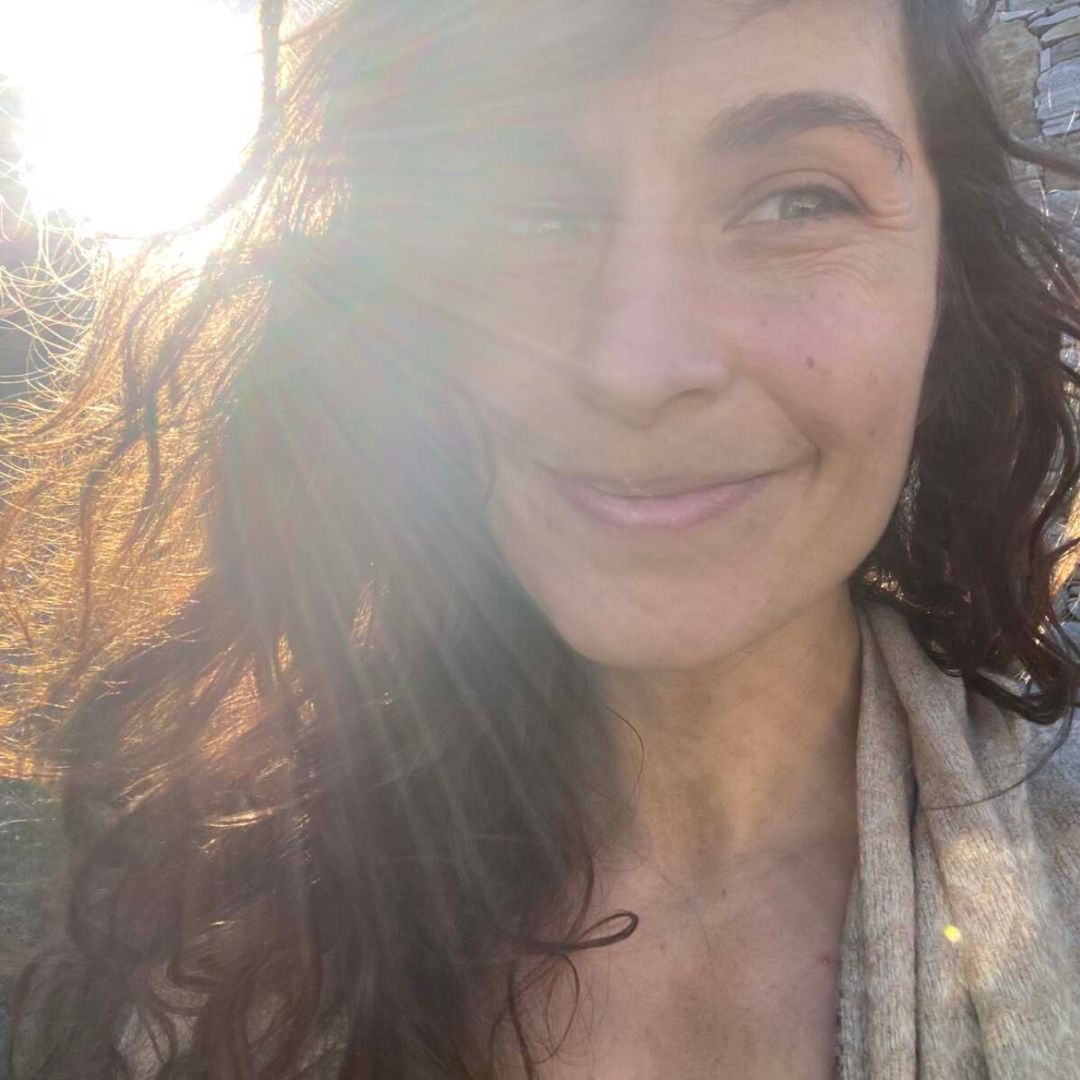 RADIANT KUNDALINI WITH KATE DAUGHDRILL 
Join Kate for a kundalini practice to ground your body and establish you in a radiant, joyful energy! We will move with joy, dance, and ground our bodies with strong physical movements and breathing. Then, we will dive into a deep kriya to raise our emotional frequency into bliss and radiance!
Come practice with Kate for a grounding, blissful hour as you claim a higher level of radiance!
Kate Daughdrill is a yoga and meditation teacher who is devoted to her practice as a path of awakening and liberation. She deeply believes in the practice of yoga as a way to connect to our core essence (love) and to ground more fully in our bodies and hearts. She is also an artist, gardener, speaker, university professor, and wellness retreat leader.
Kate has studied extensively in the hatha and kundalini traditions of yoga and meditation. Her classes offer an integrated approach to yoga that focuses on grounding the body and clearing stagnant energy and emotions through movement and breathing practices, setting ourselves into higher emotional frequencies (love, gratitude, trust, forgiveness, peace) through kundalini kriyas, and then settling the mind and spiritual heart in stillness and presence through meditation.
Kate is Greek-American and has a deep knowledge of plants, food, and well-being lifestyle practices. She loves gardening, making art, cooking, writing, sacred practices in community, and leading wellness and cultural retreats in Greece!
Mahabhuta Yoga VegFest
Margaritaville Beach Hotel
165 Fort Pickens Road
Pensacola Beach, FL 32561
November 11-14, 2022
Mahabhuta Yoga Veg Fest Times:
Day 1: Thursday, November 10th, 2022 4:00 pm – 6:00 pm
Day 2: Friday, November 11th, 2022 9:00 am – 10:00 pm
IMMERSIONS & WELCOME DINNER
Day 3: Saturday, November 13th, 2022 6:30 am – 10:00 pm
Day 4: Sunday, November 14th, 2022 6:30 am – 9:00 pm