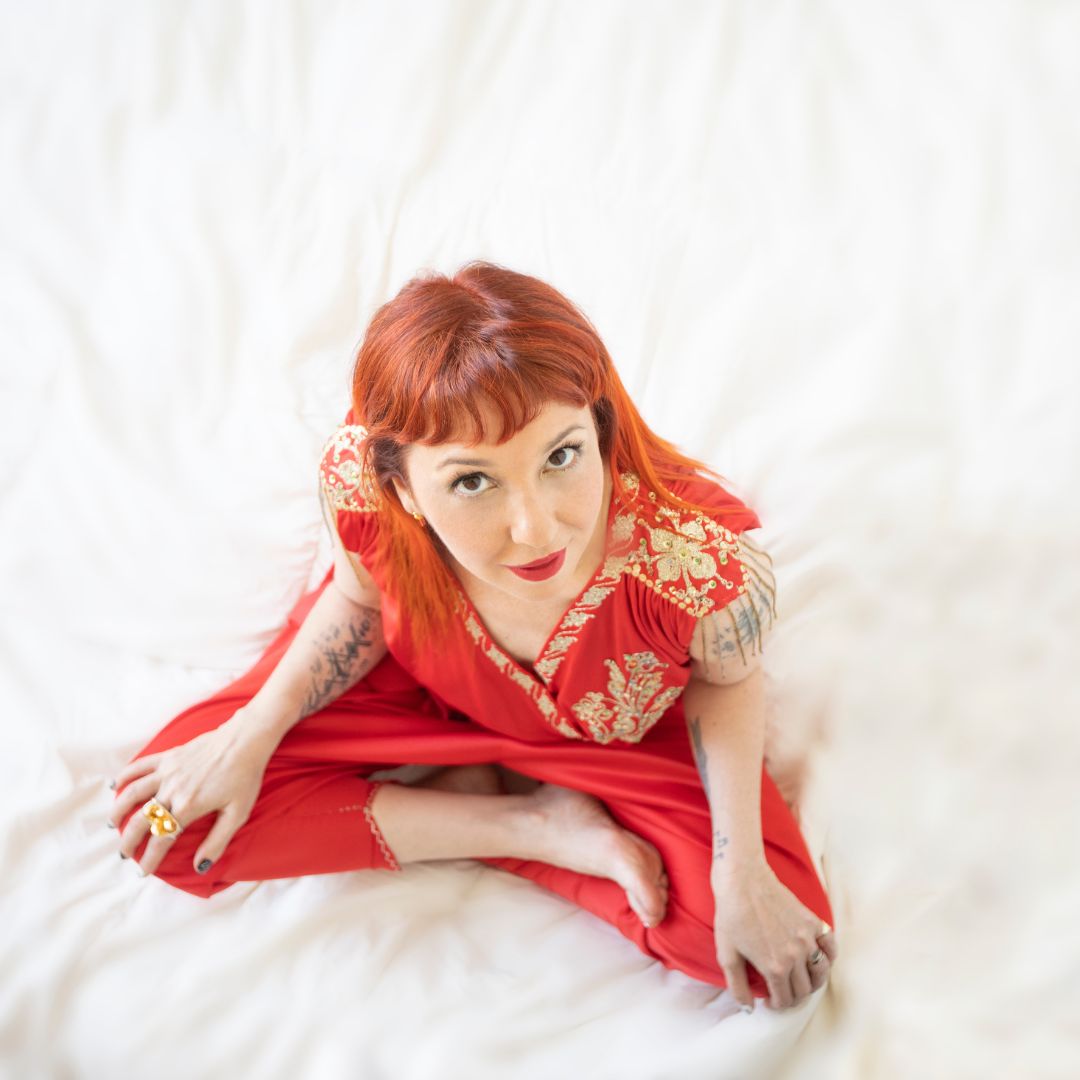 MUSIC SOUND JOURNEY WITH NATALIA CLAVIER (of Thievery Corporation)
Friday, November 10th, 2023 4:00 pm – 5:30 pm
Embark on a transformative journey with "The Music Journey," a unique blend of guided meditation and live musical elements. The session commences by guiding participants through gentle yet powerful breathwork, cultivating a sense of relaxation and mental tranquility. As attendees are led into a state of profound receptivity, Natalia introduces live soundscapes crafted through her vocal prowess and an array of special instruments, including vocal looping devices, flow chimes, metallophones, and river drums. This harmonious convergence of sound leads the group on a wondrous voyage of sonic healing.
After the immersive experience, the circle opens up to participants, offering a space for sharing and integration. "The Music Journey" offers an opportunity to embrace the power of sound and mindfulness, fostering a deep connection with oneself and the collective energy.
Natalia Clavier, originally from Argentina and now based in New York, is a versatile artist. A singer, songwriter, DJ, and guardian of medicine songs, she also holds certification as a Holistic Health Coach. Natalia's journey through the Healing Arts has led her to a unique approach in using her music to guide profound self-exploration, as showcased in her Sound Journey offerings.
With a robust solo career, marked by multiple released albums, Natalia also serves as the lead singer for the globally acclaimed electronic/world music duo, Thievery Corporation. Her music has resonated with diverse audiences worldwide, contributing to her performances in prominent settings. Embracing the role of her voice as a form of medicine, Natalia passionately shares her gift through private events, healing rituals, music and wellness festivals, conferences, and conscious dance gatherings. Her artistic evolution showcases a lifelong dedication to musical growth and self-expression, opening pathways for healing, connection, and transformation.
Mahabhuta Yoga VegFest
Sanders Beach
913 South I Street
Pensacola, FL 32502
November 9-12, 2023