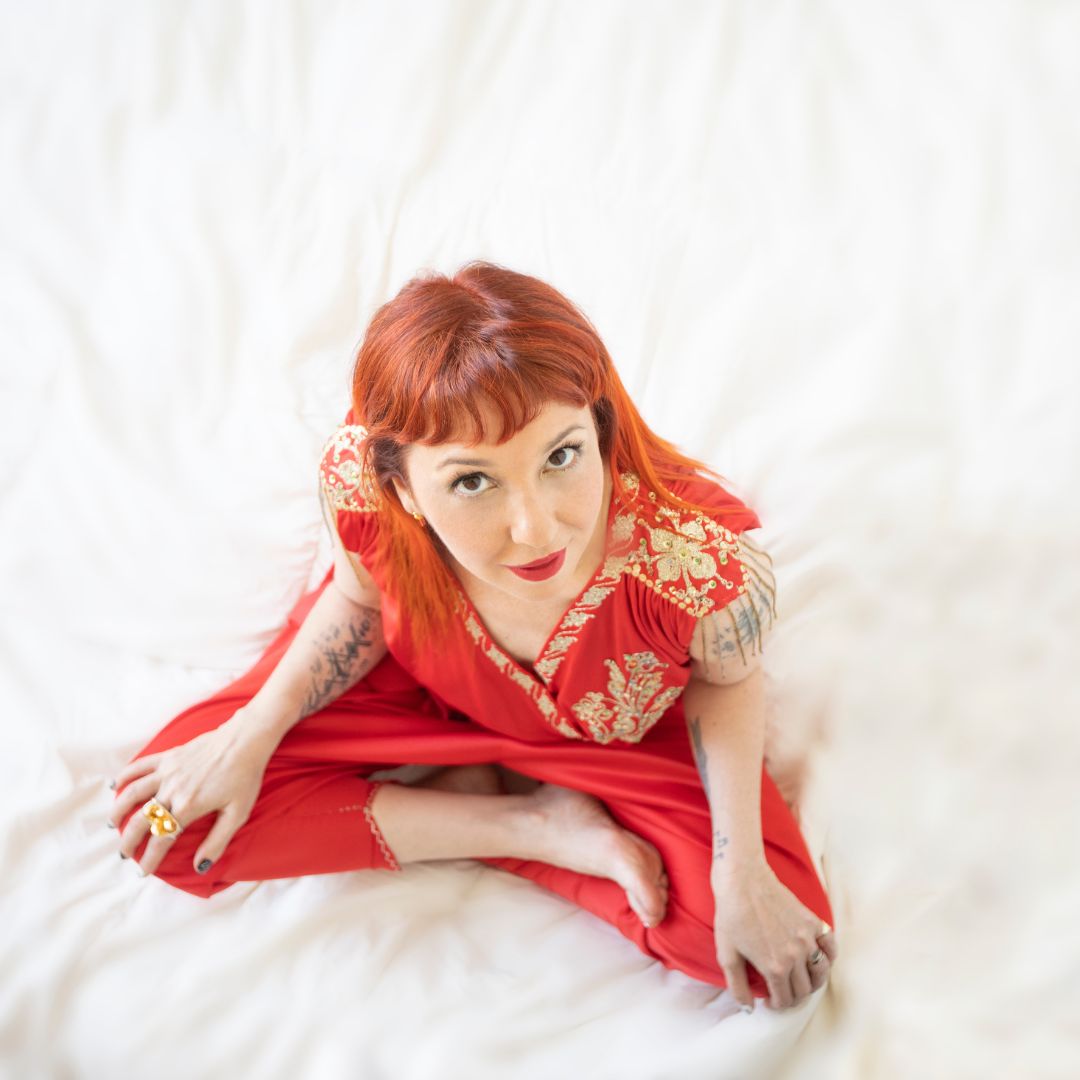 MUSIC SOUND JOURNEY WITH NATALIA CLAVIER (of Thievery Corporation)
The Music Journey is a guided meditation with live music elements. To facilitate relaxation and calm the mind, the session begins with simple yet powerful breath work. Once participants are guided into a state of deep listening, Natalia creates live soundscapes with her voice and special instruments such as vocal looping devices, flow chimes, metallophones, river drums, etc, to take the group on a sound healing journey. The circle will be open for participants to share and integrate immediately following the experience.
Natalia Clavier is an Argentina born, New York based singer, songwriter, DJ, keeper of medicine songs as well as a certified Holistic Health Coach. Studying and practicing Healing Arts she has developed a unique way to share her music to facilitate deep self-exploration through her Sound Journey offerings. Singing solo (with multiple albums released to date) and also performing live and writing songs as lead singer for internationally acclaimed electronic/world music duo Thievery Corporation, Natalia has entertained large audiences all over the world. Her lifelong commitment to evolving through music has opened the doors to using her voice as medicine, performing for private events, healing rituals, music and wellness festivals and conferences as well as in conscious dance events.
Mahabhuta Yoga VegFest
Margaritaville Beach Hotel
165 Fort Pickens Road
Pensacola Beach, FL 32561
November 11-14, 2022
Mahabhuta Yoga Veg Fest Times:
Day 1: Thursday, November 10th, 2022 4:00 pm – 6:00 pm
Day 2: Friday, November 11th, 2022 9:00 am – 10:00 pm
IMMERSIONS & WELCOME DINNER
Day 3: Saturday, November 13th, 2022 6:30 am – 10:00 pm
Day 4: Sunday, November 14th, 2022 6:30 am – 9:00 pm