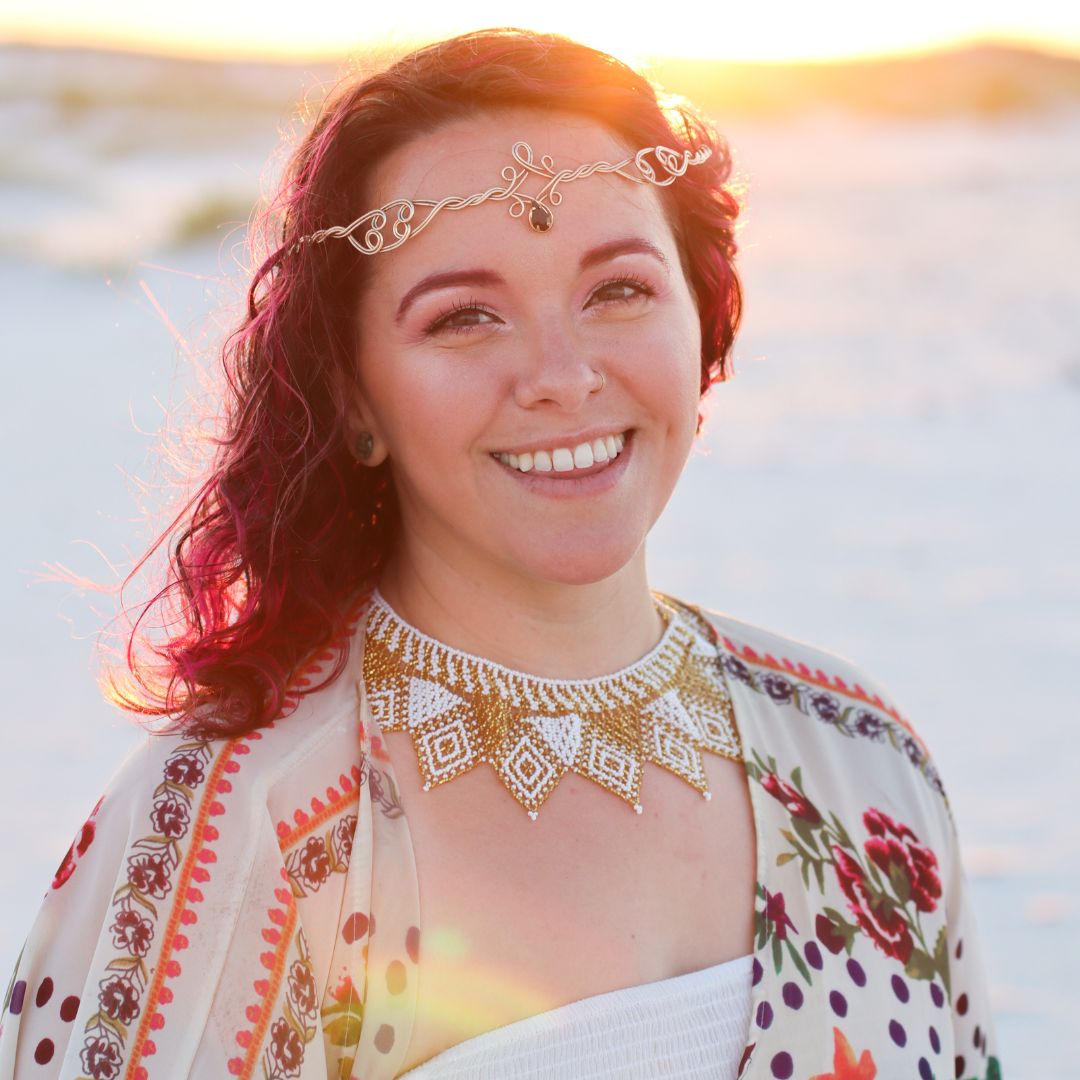 FAMILY, MUSIC, MOVEMENT & MINDFULNESS WITH AWEN ASCENSION
Saturday, November 11th, 2023 11:00 am – 12:00 pm
Family Music, Movement, & Mindfulness with Awen Ascension is a specially-curated opportunity for families to sing, dance, play, and breathe together.
Children 16 months to 6 years old (and up!) will find our songs, movements, instruments, and scarves enjoyable, engaging, and educational.
Musical learning supports ALL learning from musical ability and rhythm to language development, fine motor skills, gross motor skills, leading, following directions, and community interaction. 
Before the conclusion of class, we will relax into mindfulness with a sweet lullaby, co-creating peace and calm by connecting with our breath and bodies.
Join us Friday mornings for our weekly 45 minute Family Music classes at 9 & 10am in Downtown Pensacola at Lovelock Healing Arts.
Awen Ascension, known affectionately as Faerie Poppins, has dedicated nearly a decade to the realm of early childhood education. With three years of immersive experience in Montessori classrooms, she has nurtured and guided children ranging from 18 months to 9 years old.
Awen's expertise spans beyond traditional education, as she holds certifications as a Music Together Specialist and Galactic Child Yoga Teacher. Her unique blend of offerings includes Family Music, Movement, Mindfulness classes, and transformative Galactic Child Yoga sessions. You can find her sharing her knowledge and talents at Lovelock Healing Arts in the heart of downtown Pensacola.
Holding a classical music background, Awen's journey led her to graduate from the esteemed Interlochen Arts Academy, where she honed her skills as an opera singer. Armed with a degree in Music Performance, she delights in utilizing her musical prowess to foster learning, personal growth, and well-being through captivating soundbaths and various healing modalities.
Beyond her musical gifts, Awen's intuitive abilities shine. As a psychic intuitive spiritual advisor and medium, she provides valuable insights and healing through tarot and astrology chart readings. Furthermore, her talents extend to sound healing, energy work, and ascension mentorship, creating a comprehensive path toward holistic healing and self-discovery.
Mahabhuta Yoga VegFest
Sanders Beach
913 South I Street
Pensacola, FL 32502
November 9-12, 2023