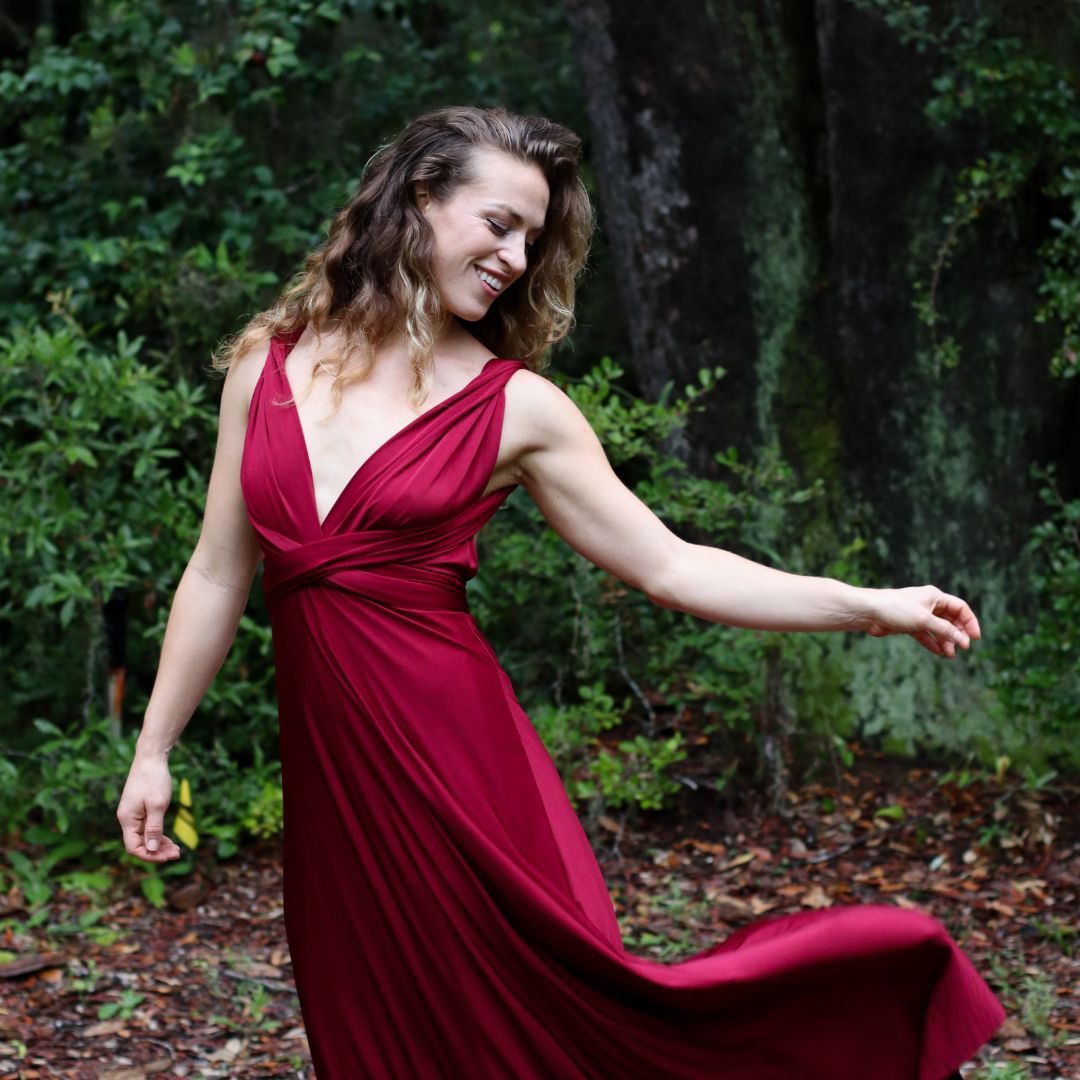 BRYNNEVERE HEART SONGS
Sunday, Novemebr 12th, 2023 4:30 pm – 6:00 pm
Pensacola vocalist, Love Brynnevere is a full-spectrum ray of "Soulshine" on a mission to inspire humanity.  Her listeners have described her performances as "exactly what the world needs to hear," and, "her music hugged me."
Guiding you through a melodic odyssey using her loop station, Brynnevere weaves personal insights, poetic tales, and irresistible lyrics into a sonic symphony. Her remarkable vocal prowess enables her to harmonize seamlessly with herself, crafting an enchanting and uplifting tapestry of sound.
Earning the heart of intimate audiences across the U.S., her performances have graced backyards, gardens, permaculture farms, charity events, yoga studios, comedy stages, and ecstatic dance venues. Her candid humor and unfiltered honesty have cemented her as a festival favorite nationwide, including appearances at Zen Fest, Lucidity, Bonnaroo, and Bhakti Farms. This year marks her fourth participation in the Mahabhuta Yoga Festival.
Brynnevere manifested a milestone in her musical career in 2023, gracing the stage at Vinyl Music Hall three times with her project, Brynnevere and the Lights in Shining Armor. Catch her locally, spreading her magic every Thursday and Saturday at the District upstairs lounge in downtown Pensacola, as well as on the last Tuesday of the month at Seville's Jazz Night in Lili Merlene's. She's broadening her horizons this fall with a tour to the Baltimore area, continuing to sow the seeds of conscious community connection through live music and performing arts.
Follow her on Social Media:
Instagram: @Love_Brynnevere
Facebook: Love Brynnevere
200 RYT & LMT #MA98549
Instagram: @BrynneheatleyLMT
Youtube Channel: @LoveBrynnevere https://www.youtube.com/channel/UCLr35oLQKfcrJ7k_F8v6T3g
Brynnevere Live Performance videos:
My Temple In The Trees:  https://youtu.be/Cjwf-NU36F4
Brainbow Dancegroove:  https://youtu.be/Sq3d529Ijk4         
The Sun Always Rises in the East: https://youtu.be/3-pq6yYPbMM         
We Love Us: https://youtu.be/ef-CeCazmiY  
Spotify (SoulFire): https://open.spotify.com/artist/7jojnIQNWiafw042ZtoiY0
Mahabhuta Yoga VegFest
Sanders Beach
913 South I Street
Pensacola, FL 32502
November 9-12, 2023