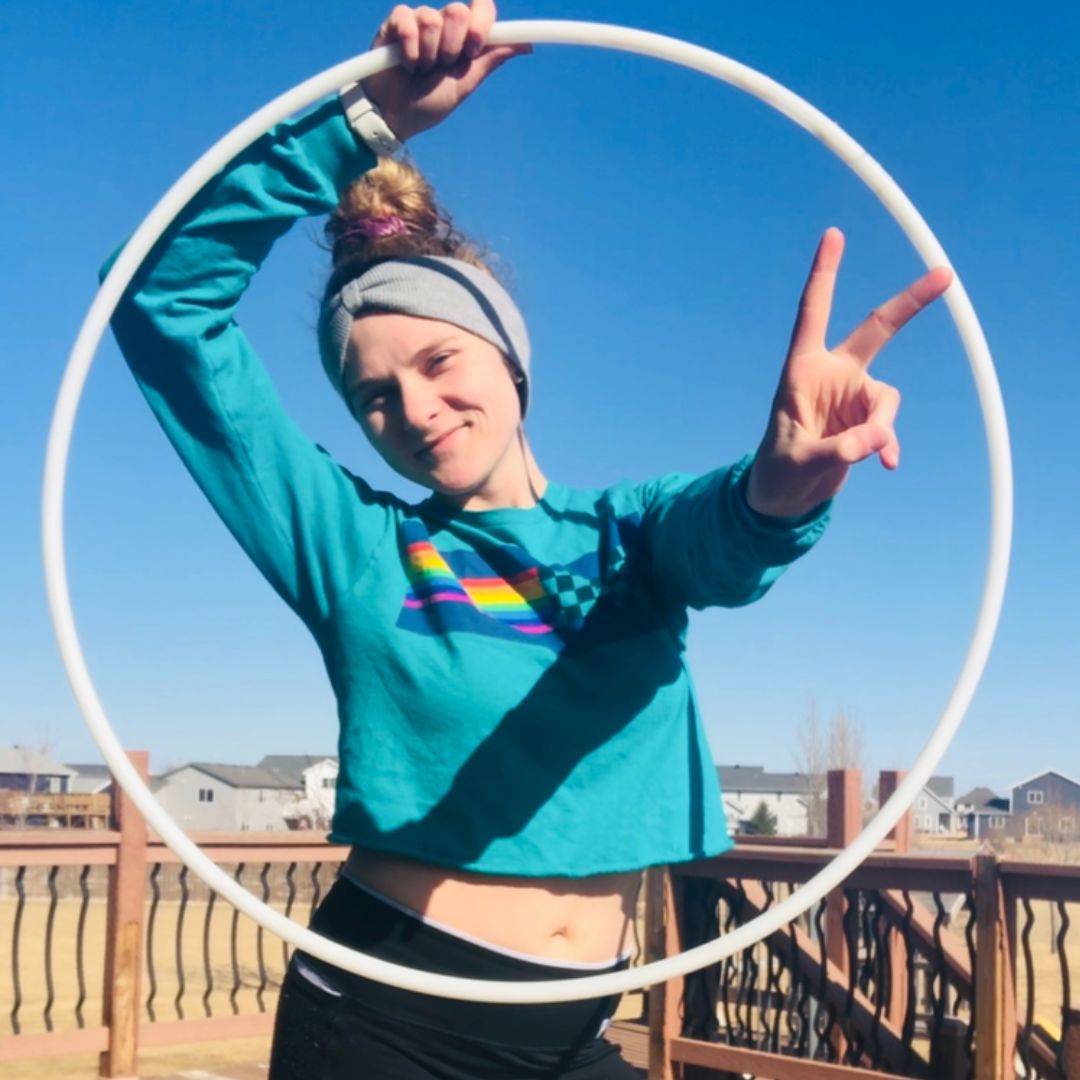 HULA HOOP CLASS WITH CARLY BUECHNER
Sunday, November 12th, 2023 1:00 pm – 2:00 pm
What we'll cover: Waist hooping basics; Beginner Leg hooping; Beginner off-body moves; Finding Flow (transitions and connecting moves).  
This class will introduce beginner off-body moves demonstrations including isolation, lasso, vortex, weave, and jump throughs. Open up your energy to finding your flow! END WITH A DANCE PARTY.
Carly, a hula hooping enthusiast, made a transformative cross-country move from North Dakota to Florida a year and a half ago. When she's not serving tables on the beach or cherishing moments with her 6-year-old son, she's often spotted gracefully hula hooping on the sandy shores.
With a remarkable 7-year journey in hula hooping, Carly's passion has grown exponentially. Her hula hooping journey began during her pregnancy, offering a respite for her mind and body. Through the art of hula hooping, she discovered a sense of flow that brought joy and solace, profoundly impacting her life.
Starting with simple waist hooping in her backyard, Carly's skills now encompass a spectrum of hoop tricks, multi-hoop performances, dazzling light-up hoops, and even fiery displays. She thrives on captivating audiences at events and parties, sharing her passion and expertise through performances and teaching sessions.
Carly firmly believes that hula hooping is more than just a plastic circle—it's a practice that embodies creativity and joy. Whether you're a beginner looking to learn the basics or someone aiming to master advanced techniques like the pizza toss, Carly's boundless enthusiasm and expertise guarantee a rewarding hula hooping experience.
Mahabhuta Yoga VegFest
Sanders Beach
913 South I Street
Pensacola, FL 32502
November 9-12, 2023