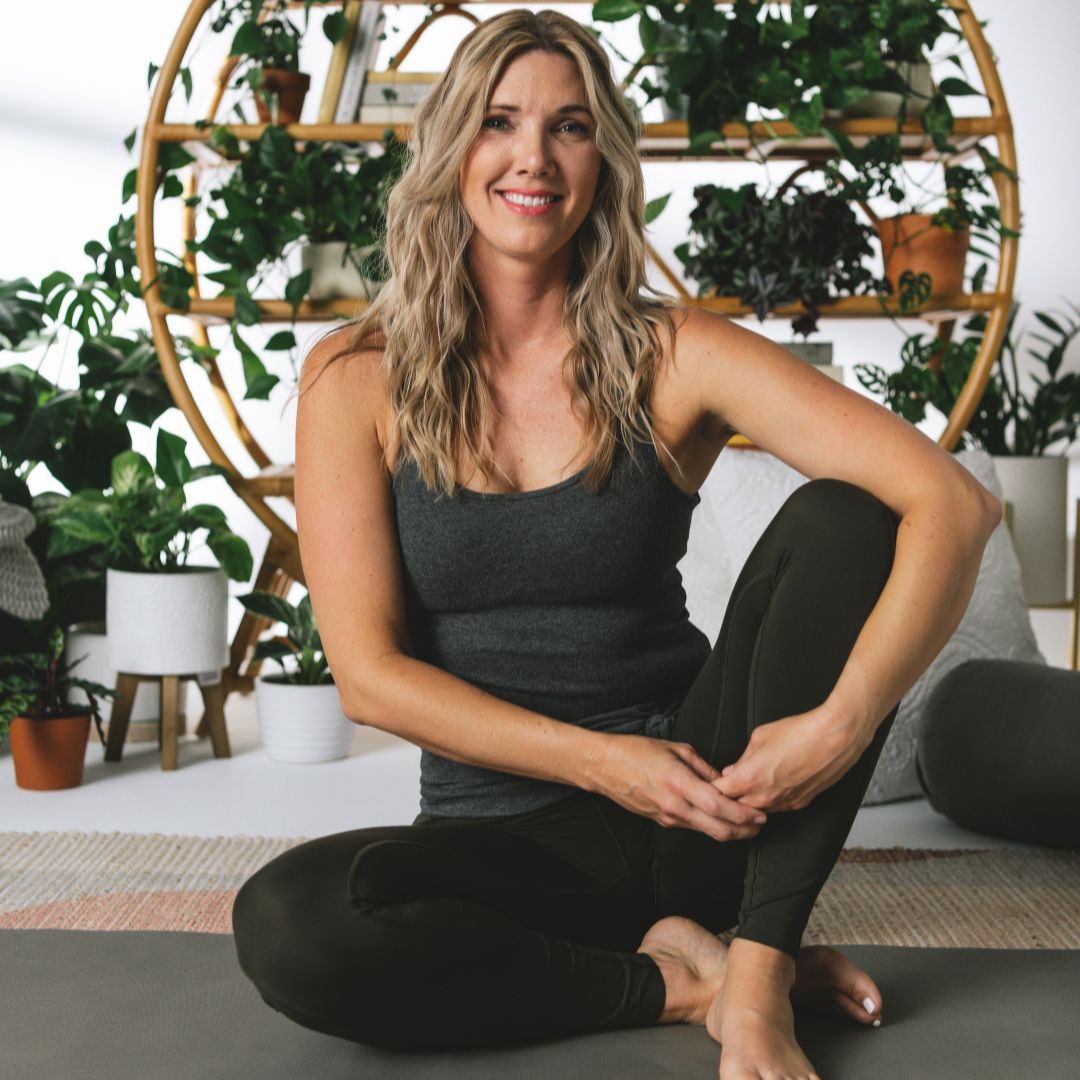 RESTORATIVE YOGA & MUSIC WITH DONNA DICKEY & THE SADHANA SISTERS (CRYSTAL BROOKE DELLENGER & STEPHANIE
Restorative Yoga combines extended floor postures with various yoga props to help support the muscles and bones, allowing the body to enter a state of deep relaxation. As the layers of the body soften and let go of tension, you can enter a restful space. Enjoy the soothing and soulful sounds of the Sadhana Sisters as Donna guides you through this restorative practice. 
This practice is suitable for all levels of students. It is a delightful practice to cultivate a deep sense of renewal and embodiment. 
*Please bring your own eye pillows, blankets, blocks, and bolster.
Donna Dickey is an inspiring teacher known for her calm and creative approach to making yoga accessible to all of her students. She earned her Yoga Instructor Certification in 2015 when she completed her 200-hour Yoga Teacher Training through the Association for Yoga and Meditation Ashram. AYM is located in the foothills of the Himalayas near the Ganges River in Rishikesh, India, the yoga capital of the world. AYM is internationally accredited by Yoga Alliance. Donna is a registered yoga instructor (RYT-200) with Yoga Alliance. 
Donna grew up in Gulf Breeze, Fla., and has lived in Atlanta, Charlotte and, most recently, Oahu. She has traveled the world attending yoga classes and festivals led by world-renowned teachers. After completing her studies and certification in India, she is proud to call Pensacola her home once again. When not on her mat, she enjoys traveling, bike riding, hiking, reading and quality time spent with her family and friends. She loves her city and is a proud volunteer for Rally Foundation and PACE Center for Girls.
Donna was honored to be voted "Best Yoga Instructor" in 2020 and 2019 and "Best Yoga Instructor, Runner Up" in 2018 by In Weekly's Best of The Coast contest. www.iamabode.com IG @yogaabode
Mahabhuta Yoga VegFest
Margaritaville Beach Hotel
165 Fort Pickens Road
Pensacola Beach, FL 32561
November 11-14, 2022
Mahabhuta Yoga Veg Fest Times:
Day 1: Thursday, November 10th, 2022 4:00 pm – 6:00 pm
Day 2: Friday, November 11th, 2022 9:00 am – 10:00 pm
IMMERSIONS & WELCOME DINNER
Day 3: Saturday, November 13th, 2022 6:30 am – 10:00 pm
Day 4: Sunday, November 14th, 2022 6:30 am – 9:00 pm