Gershone
ICCHA SHAKTI, THE POWER OF THE HEART WITH GERSHONE & GINE MINYARD
The Tiger year brings great initiative and transformation, while the water element invokes feeling and compassion. It's the energy of Iccha Shakti, the power of Divine Will, the power of the Heart. What can we envision and intend together for life on planet earth? Join Gershone and Gina in a synergy of yogic posture and breathwork with music and the devotional chanting of mantra. Our bodies, breath, and voice are our instruments to bring into manifestation our highest Heart desires.
Mission Statement  
When two who have devoted their lives to their art join forces, the creative chemistry is contagious. Gina and Gershone have more than four decades of practice, teaching, and experience between them in yogic arts and bhakti bliss. Together, they commit their body, mind, heart, breath, and voice in service to the Most High and the majesty of its manifest expressions. In their offerings of yoga, music, meditation, kirtan, and satsang, they invite others into the grounding, elevating, and ever-expanding process of tuning their own divine instruments, and to come together in transformational alchemy, joyful communion, sacred embodiment, and ecstatic celebration. Join them for classes, workshops, trainings, and retreats nationally and worldwide.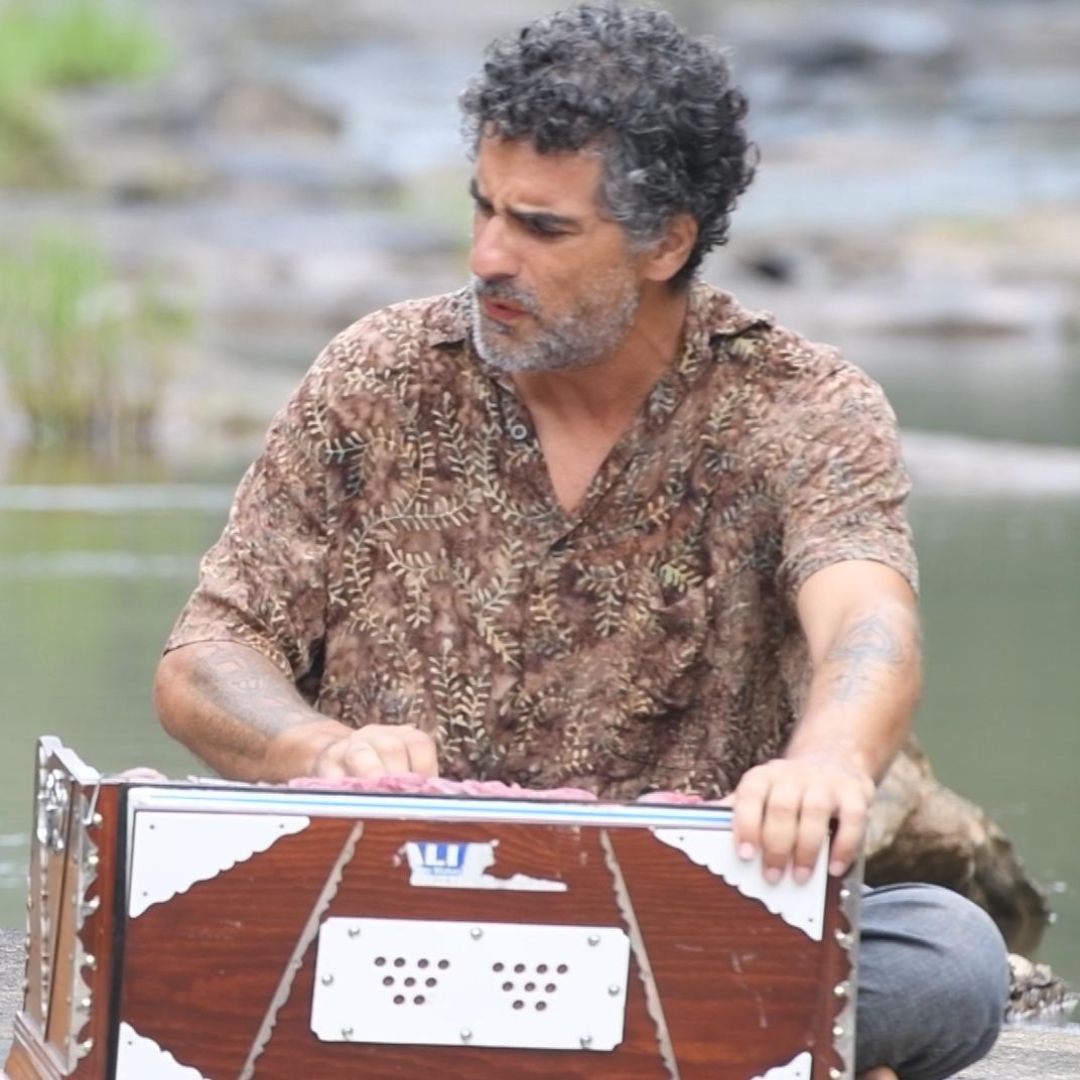 Based out of Athens/Atlanta, Gershone chants/sings to spread Light through Sacred Sounds…Chanting sacred mantras & songs in Sanskrit, English, and Hebrew… facilitating sound healing experiences for expanding our self expression and connecting to source. 
Touring since 2002 in a roots reggae/afrobeat band called DubConscious, Gershone was fortunate to play Red Rocks, Bonnaroo, and High Sierra Music Fest. In 2015, he spent six weeks in northern India to dip his toes into Indian classical music, and returned inspired to share his love of Kirtan to all across the nation! 
He has played all over the United States, and events in Canada, Brazil, India, Thailand and Bali. 
Gershone has played with many different incredible kirtan wallahs like David Newman, Wah!, Mayapuris, Flavia Krsna, and Ananda Rasa Kirtan. instagram/gershonehendelberg, facebook.com/gershonehendelberg
Mahabhuta Yoga VegFest
Sanders Beach
913 South I Street
Pensacola, FL 32502
November 9-12, 2023