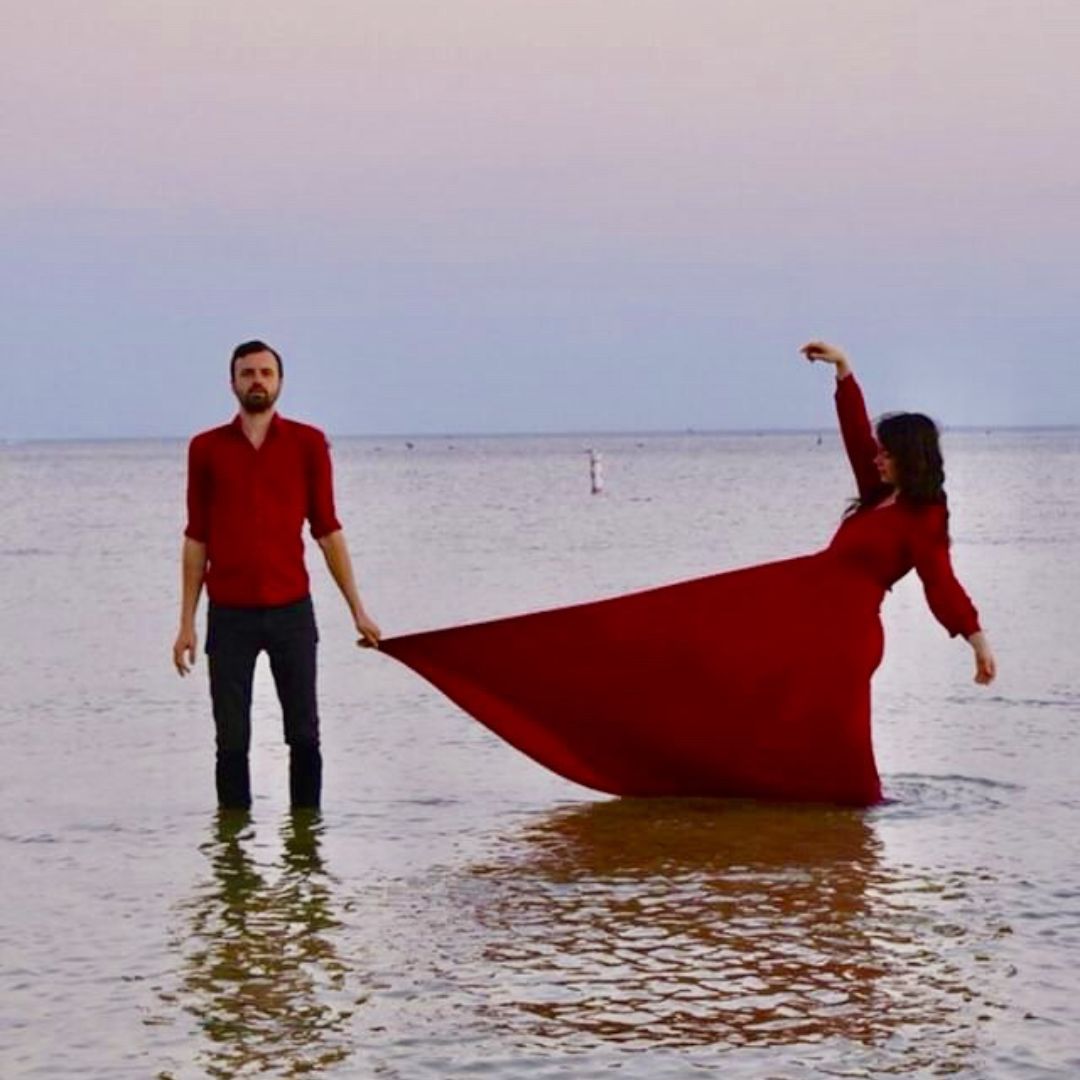 HOLY RIVER
Sunday, November 12th, 2023 2:30 pm – 4:00 pm
Høly River emerges as a creative force through the collaboration of multi-instrumentalists Laney Sullivan and Jameson Price. Their unique musical fusion melds the rhythmic pulse of drone pop with a rich array of worldly instrumentation, crafting an experimental sonic landscape that can be best described as a living biome of sound.
This distinctive musical journey is often labeled as "Earth folk," a genre deeply rooted in the natural world and inspired by the intricate tapestry of life: the verdant flora, the creatures of the wild, the soil, the stars, and the spectrum of human experience. From harmonium-infused melodies to the rhythmic reverberations of mouth-harp stompgrass, Høly River's sound taps into a primal and visceral celebration of both inner and outer realms, seeking to bridge the gap between them with each resonating note.
Whether experienced through recordings or live performances, listeners are captivated by soaring vocal ballads that merge seamlessly with the moonlit allure of dance beats and folk-inspired roots. Through their music, Høly River conveys a message of humanity's primal need for reconnection with the Earth. With a blend of mysticism and grassroots sincerity, this DIY ensemble finds themselves gracing the stages of expansive festivals as well as the intimate fire circles of intentional communities across the globe.
Contact 
Website: https://www.holyrivermusic.com/
facebook: https://www.facebook.com/holyrivermusic/
Instagram: https://www.instagram.com/holyrivermusic/
YouTube: https://www.youtube.com/user/lobomarinomusic/videos
Mahabhuta Yoga VegFest
Sanders Beach
913 South I Street
Pensacola, FL 32502
November 9-12, 2023