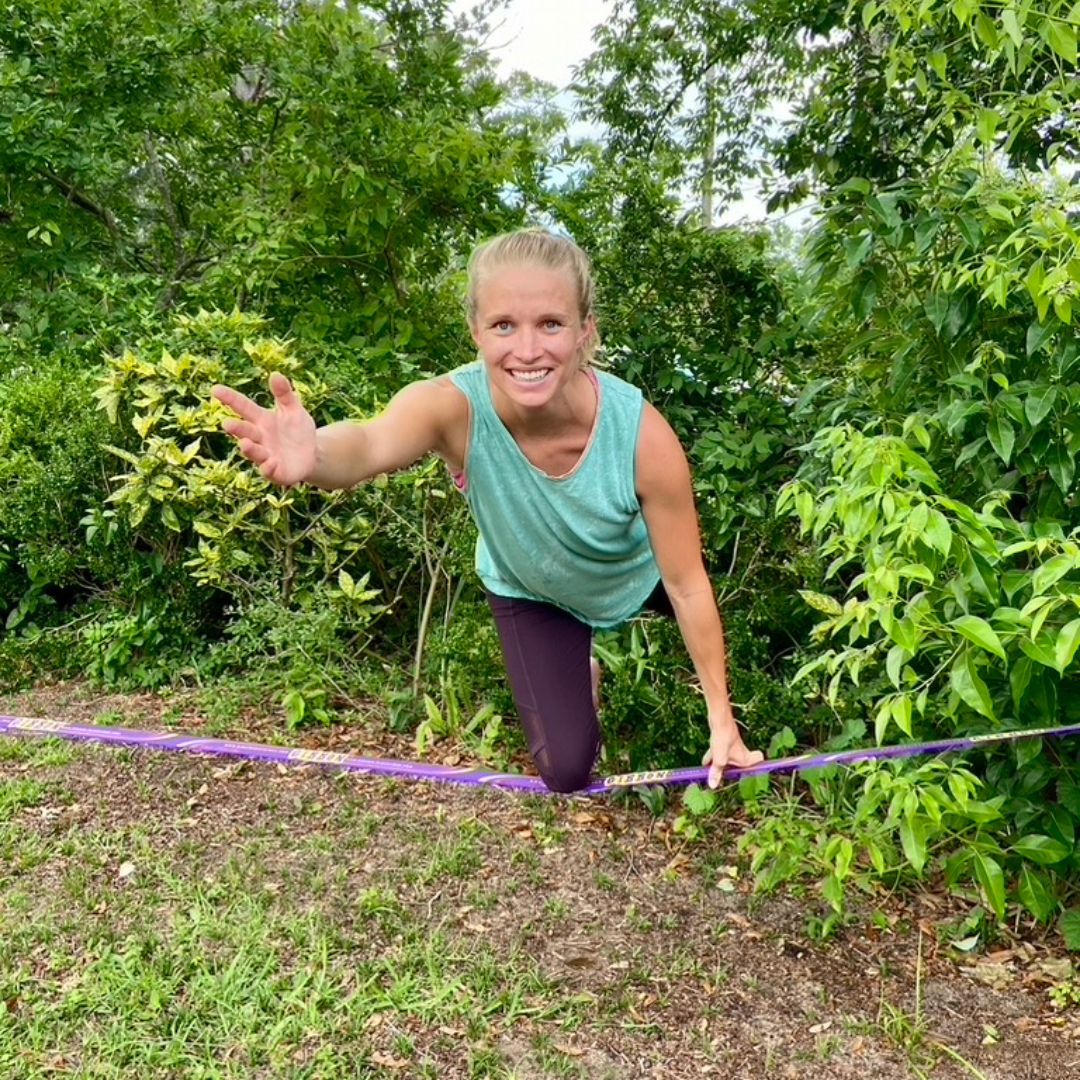 INTRO TO SLACKLINE YOGA WITH KATIE PETERS
Saturday, November 11th, 2023 2:00 pm – 3:00 pm
An introduction to bringing your yoga practice on to the slackline. Focused on static postures, fun transitions, inversions, and arm balances – learn the different ways a slackline can level up and broaden your yoga practice. Tune in to your breath and body while you learn to move with the line and find stillness in a not-so-still world.
Katie is a wandering soul who has lived and traveled all around the globe, but now happily calls Pensacola home base. She is a yoga instructor and slackline enthusiast. Seriously – ask her about slacklining and her face will light up! She first discovered slacklining after a day of rock climbing in her home state of Colorado and wound up sitting on a highline (line over a canyon) on her second day slacklining. She was instantly hooked.
Around the time she discovered slacklining, she started deepening her yoga practice through teacher training. She naturally started to blend the two and found creative freedom in playing with fun transitions and sequences both on the mat and on the line. Slacklining also helped her deepen her mindfulness practice and taught her to tune in with her body and breath.
She completed her 200 hour yoga teacher training in Denver in 2016, and while injuries sidelined her for a few years, she has found her way back to the line and mat with renewed excitement. She brings playfulness and fun challenges to all her classes and loves sharing her passions with others.
When not on her slackline or mat, you will find Katie either doing something else outside – backpacking, paddling, scuba diving – or creating something nature inspired for her Etsy store.
Mahabhuta Yoga VegFest
Sanders Beach
913 South I Street
Pensacola, FL 32502
November 9-12, 2023