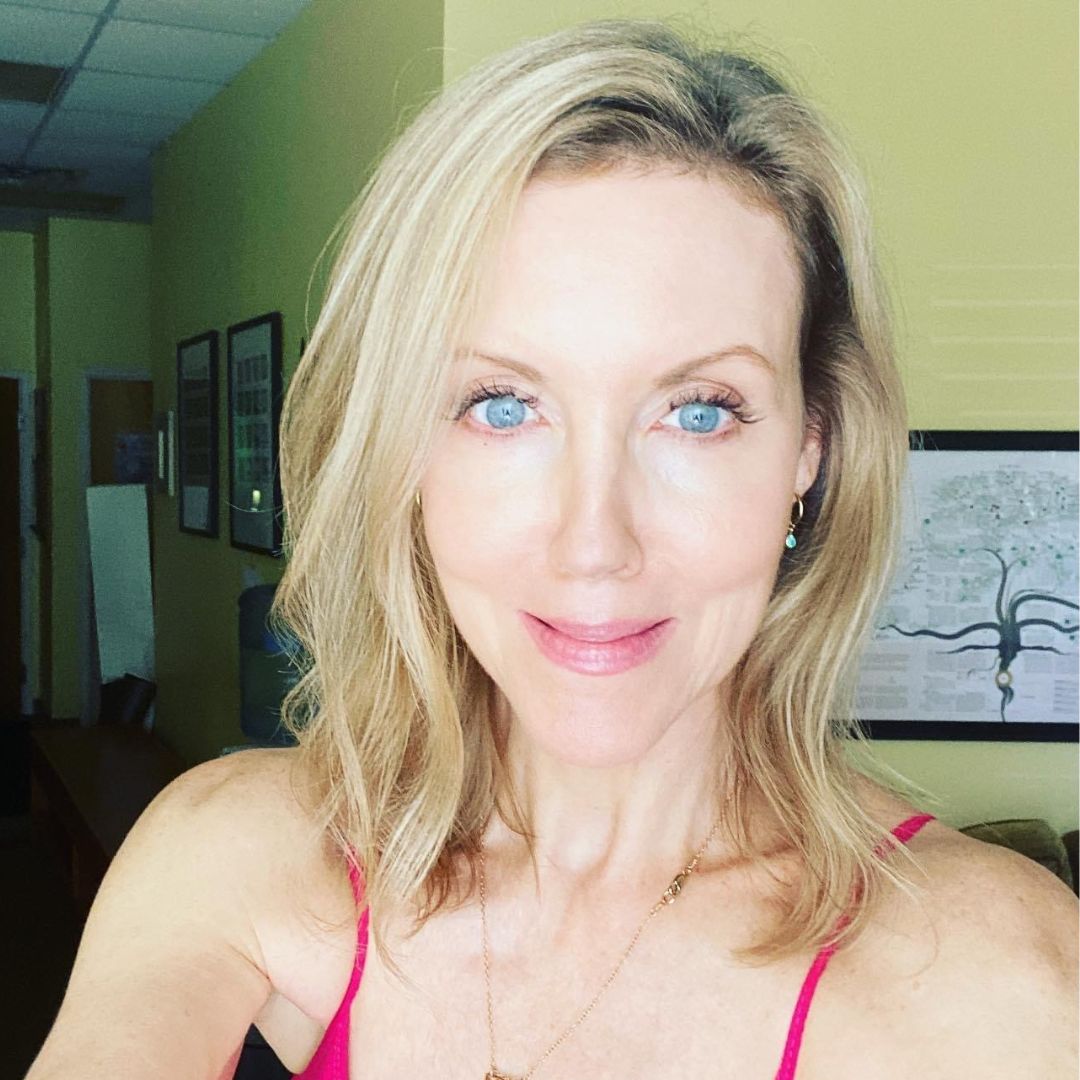 THE ALCHEMY OF ENERGY AND MOTION WITH LAURA TYREE, MOIRA ANDERSON & MELISSA SHALONGO THE ALCHEMY OF ENERGY AND MOTION
The power of this Water Tiger year is certainly felt by all of us. Some feel an inevitable pull into Life. Others feel forced to meet and shape their life so to hold it all together. Most of us feel that conscious action and timing are essential elements for living in such an ever changing landscape of social, personal, and spiritual evolution.
We will evolve.
And the practice of yoga will smooth the path.
This is a certainty, because it has smoothed every other path we have taken.
Join us as we explore the power of current and connection, through the blending of modern and ancient yoga practices.
Exploration.
Movement.
Stillness.
Unity.
MOIRA ANDERSON, CYT, E-RYT 500, LMSW
Moira Anderson, CYT, E-RYT 500, LMSW, is owner and director of River Rock Yoga and Pilates since 2006, and founder of The Mississippi Center for Yoga and Health in Ocean Springs, MS. She is a Professional Level Kripalu Yoga Teacher, teaching yoga full time and providing private yoga sessions since 2002. 
Moira received her Master of Social Work degree from the University of Southern Mississippi, and has been using yoga in clinical mental health settings since 2010. She has been seeing clients privately as a full-time clinician since 2018. Moira offers a welcoming and therapeutic approach to wellness which includes combining yoga and supportive psychological counseling based on a strong therapist/client relationship, personal empowerment, and compassion. 
Moira's yoga sessions offer students compassionate self-observation, mindfulness, gentle alignment, and creative vinyasa flow. Sequences and techniques are designed to calm the mind, and, thus, reduce the symptoms of anxiety, and stress, while supporting the nervous system. Moira's yoga practice and teaching is deeply rooted in her study of yoga philosophy. Her classes emphasize using movement, stillness and breath to find peace and connect to inherent bliss.
Moira is currently developing a new project in her hometown. The Mississippi Center for Yoga and Health is a health and wellness destination dedicated to assisting individuals reduce mental and physical suffering, using integrative, transformational practices rooted in yoga philosophy, therapeutic intervention, self care, wellness and massage services, nutrition, and social work ideology. She is dedicated to helping people from all cultural, ethnic, and socioeconomic backgrounds practice techniques that calm their minds, heal their bodies, and connect them to their personal spiritual values.
FB: Facebook.com/riverrockyoga
Mahabhuta Yoga VegFest
Margaritaville Beach Hotel
165 Fort Pickens Road
Pensacola Beach, FL 32561
November 11-14, 2022
Mahabhuta Yoga Veg Fest Times:
Day 1: Thursday, November 10th, 2022 4:00 pm – 6:00 pm
Day 2: Friday, November 11th, 2022 9:00 am – 10:00 pm
IMMERSIONS & WELCOME DINNER
Day 3: Saturday, November 13th, 2022 6:30 am – 10:00 pm
Day 4: Sunday, November 14th, 2022 6:30 am – 9:00 pm