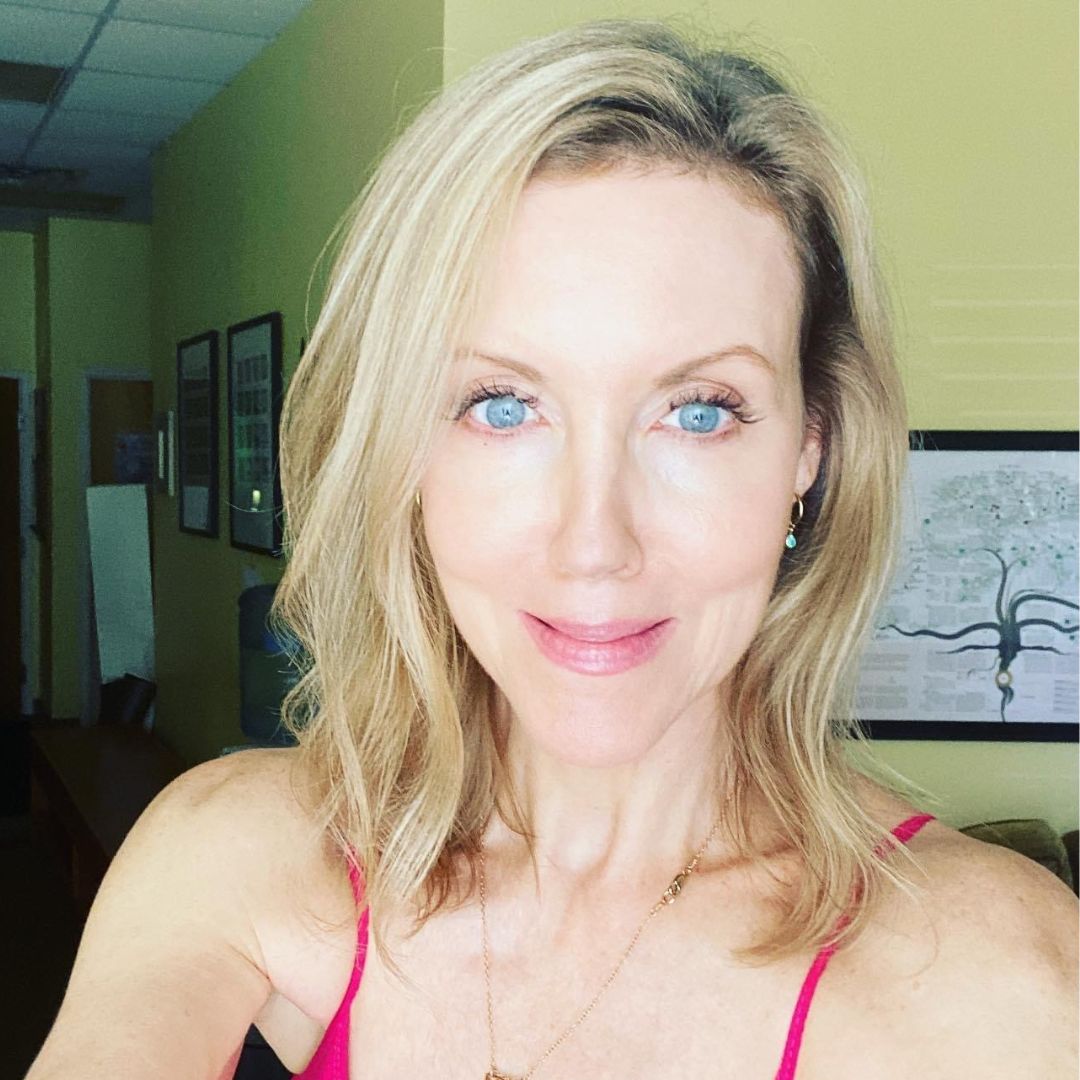 REFRESH, REJUVENATE & RADIATE: PRACTICES FOR CLEANSING THE LENS WITH LAURA TYREE & MOIRA ANDERSON

Sunday, November 12th, 2023 5:00 pm – 6:30 pm
In times of challenge, the desire to transform the world often arises within us. As dedicated yoga practitioners, we recognize that our true power lies in our capacity to initiate change within ourselves. Join Laura Tyree and Moira Anderson in a purifying and transformative yoga experience that centers around the gentle yet profound element of water. This practice skillfully blends creative movement, conscious breath, and inner exploration.
The yogic tradition emphasizes the importance of gradually purifying the realms of thought and emotion, referred to as citta prasadanam. Nurturing states of being that elevate the quality of our mental processes is not only essential for our overall well-being but also serves to amplify our creative potential.
Guided by fluid sequences, meaningful mudras, and a spirit of gentle presence, we extend an invitation to explore the invaluable yogic insights that contribute to the cleansing of our consciousness. As you immerse yourself in this practice, you'll discover methods to infuse these alchemical elements beyond the mat and into the tapestry of your daily life.
Moira Anderson, CYT, E-RYT 500, LCSW, is the visionary behind River Rock Yoga and Pilates, established in 2006, and the founder of The Mississippi Center for Yoga and Health located in Ocean Springs, MS. With over two decades of experience, Moira is a seasoned Professional Level Kripalu Yoga Teacher, dedicating her time to teaching yoga and conducting private sessions since 2002.
Earning her Master of Social Work degree from the University of Southern Mississippi, Moira seamlessly integrates yoga into clinical mental health contexts, a practice she has upheld since 2010. As a full-time clinician, she has provided private therapy services since 2018. Moira's holistic approach to wellness harmonizes yoga and empathetic psychological counseling, grounded in a profound therapist-client rapport, empowerment, and compassion.
Moira's yoga sessions infuse elements of self-compassion, mindfulness, gentle alignment, and creative vinyasa flow. These techniques work harmoniously to soothe the mind, alleviate anxiety and stress symptoms, and nurture the nervous system. Deeply influenced by her exploration of yoga philosophy, Moira's teaching is an embodiment of her practice. Her classes emphasize the harmonizing effects of movement, stillness, and breath, culminating in a serene connection with inherent bliss.
Presently, Moira is spearheading a transformative initiative in her hometown. The Mississippi Center for Yoga and Health represents a hub of wellness, dedicated to guiding individuals in overcoming mental and physical suffering through integrative, transformative practices rooted in yoga philosophy, therapeutic intervention, self-care, wellness services, massage therapy, nutrition, and social work principles. Her commitment extends to making these healing techniques accessible to diverse cultural, ethnic, and socioeconomic backgrounds, providing a pathway for individuals to attain mental tranquility, physical well-being, and spiritual alignment.
FB: Facebook.com/riverrockyoga
Mahabhuta Yoga VegFest
Sanders Beach
913 South I Street
Pensacola, FL 32502
November 9-12, 2023