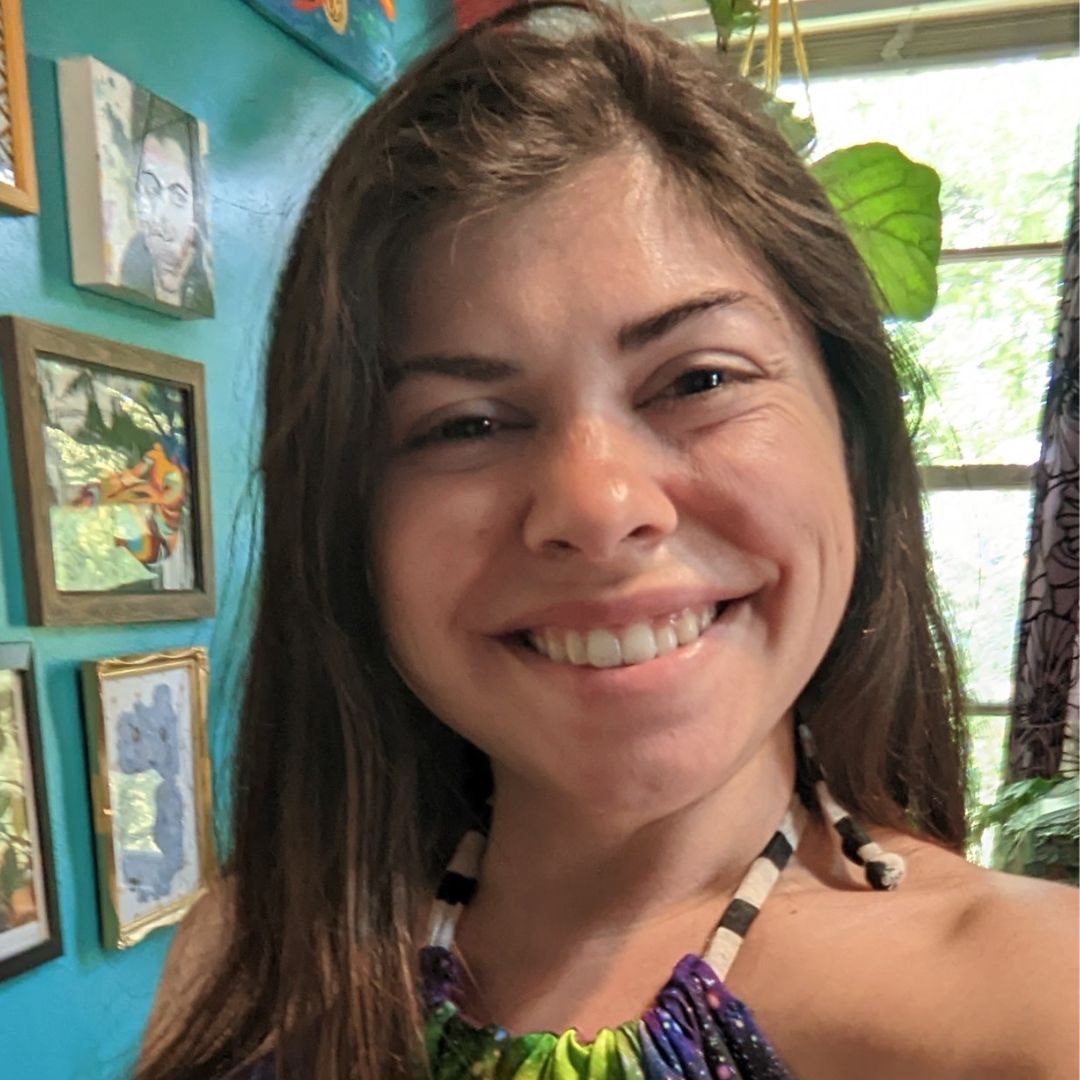 GALACTIC CHILD YOGA WITH NICOLETTE DUGAS
What does it feel like to be courageous and compassionate? Through playful breathing and strong poses, children explore the tenacious energy of the water tiger. Following breath and movement, participants express their creativity by personalizing a lucky golden token to remind them to be brave, confident, and above all, kind.
Nicolette Dugas, Mixed Media Artist and Educator, graduated from the University of Louisiana at Lafayette in 2014 in Elementary Education and earned her Middle School Science Certification in 2015. She received her Galactic Child Yoga Certification in May of 2020 from Breathe Yoga and Wellness. She currently teaches Yoga and Art at First City Art Center. Nicolette has a passion for art, education, and the environment. She believes she has found her true purpose sharing creativity, yoga, mindfulness, and a love of Mother Earth with our future leaders. 
Mahabhuta Yoga VegFest
Margaritaville Beach Hotel
165 Fort Pickens Road
Pensacola Beach, FL 32561
November 11-14, 2022
Mahabhuta Yoga Veg Fest Times:
Day 1: Thursday, November 10th, 2022 4:00 pm – 6:00 pm
Day 2: Friday, November 11th, 2022 9:00 am – 10:00 pm
IMMERSIONS & WELCOME DINNER
Day 3: Saturday, November 13th, 2022 6:30 am – 10:00 pm
Day 4: Sunday, November 14th, 2022 6:30 am – 9:00 pm