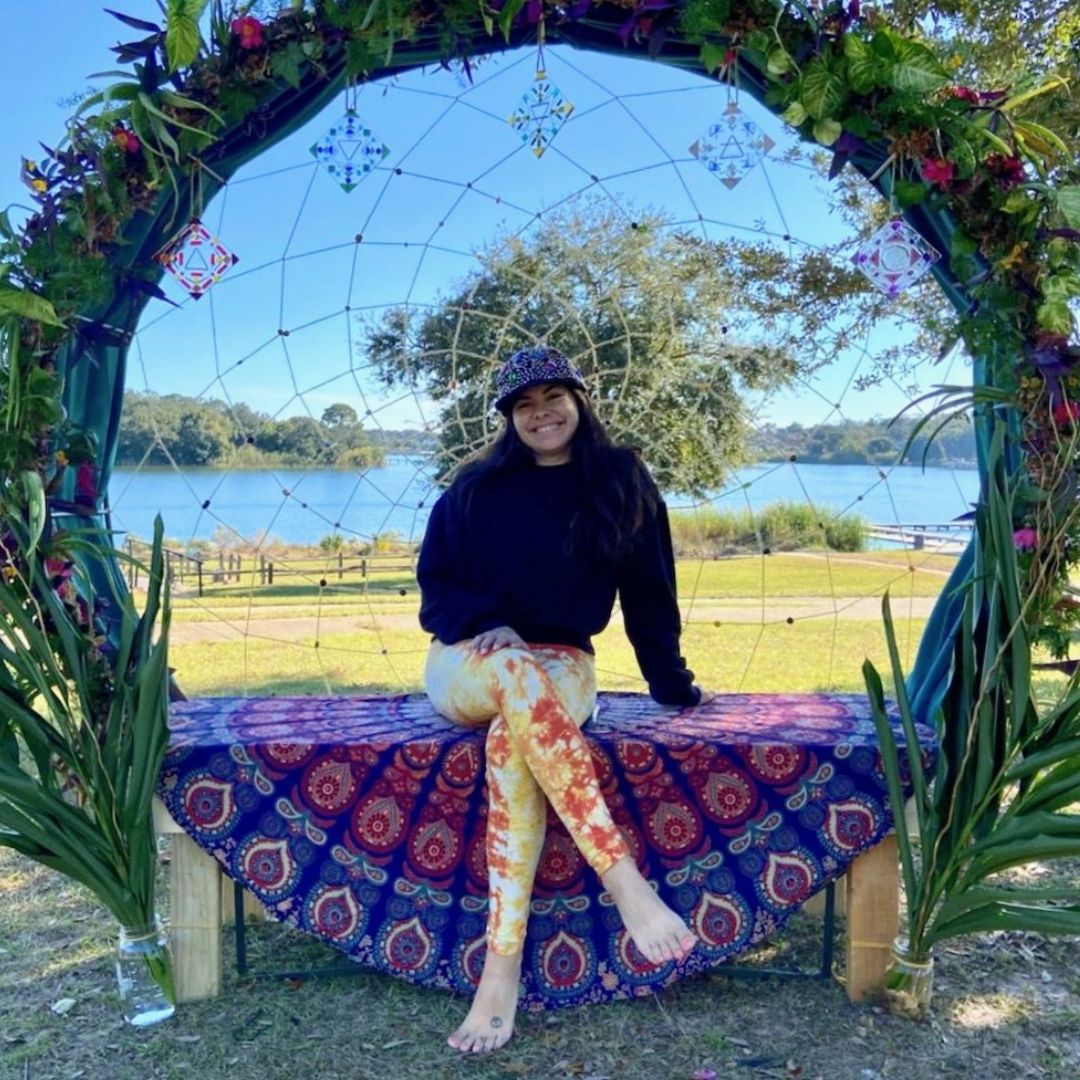 GALACTIC CHILD YOGA WITH NICOLETTE DUGAS

Saturday, November 11th, 2023 1:00 pm – 2:00 pm
The Galactic Child Yoga Mission is to inspire children to fulfill their highest potential. Galactic Child Yoga awakens a child's consciousness and their connection to the world. We inspire daily spiritual practices of yoga, meditation and mindfulness. Integrating body awareness, breath, song, creativity, and conscious communication; We guide children to live a life of wellness, purpose, and abundance. When the body, emotions, mind and spirit are harmoniously aligned with loving kindness practices, children thrive and their interactions with the world around them are compassionate, loving, and joyful. Creating sacred space for children is the foundation to allowing children to feel present and comfortable in their bodies. We support them in connecting with their Divine essence and allowing their light to shine brightly.

Nicolette embarked on her teaching journey in 2015 when she wholeheartedly embraced her first full-time position as an 8th-grade Earth Science teacher. Despite her initial unfamiliarity with the age group, she was captivated by the opportunity, especially because it entailed teaching an elective art class. In 2017, Nicolette relocated to Pensacola, Florida, where she serendipitously discovered her dream job as a youth art and yoga instructor at First City Arts Center. As the Lead Youth Educator at First City, she has played a pivotal role in the program's expansion. 
Throughout her life, Nicolette has expressed her artistic endeavors in various forms, encompassing weaving, jewelry making, painting, and flow arts. Her creations embody a fusion of her profound adoration for Mother Earth and the arts, as she incorporates natural and upcycled materials into her work. You may have encountered her enchanting pieces or fire dance performances at Gallery Night, Mahabhuta, or other markets in Pensacola. 
Her passion for art education and the environment is a driving force in her life, and she firmly believes that she has discovered her true purpose: to inspire future leaders by sharing creativity, yoga, mindfulness, and a profound love for Mother Earth.
To explore Nicolette's current creations, visit @PocketsTreasures on Facebook and Instagram, or PocketsTreasures.com. To view current youth art and yoga offerings visit firstcityart.org. 
Degrees and Certifications
BS Elementary Education

Middle School Science Certification

Galactic Child Yoga Certification
Mahabhuta Yoga VegFest
Sanders Beach
913 South I Street
Pensacola, FL 32502
November 9-12, 2023