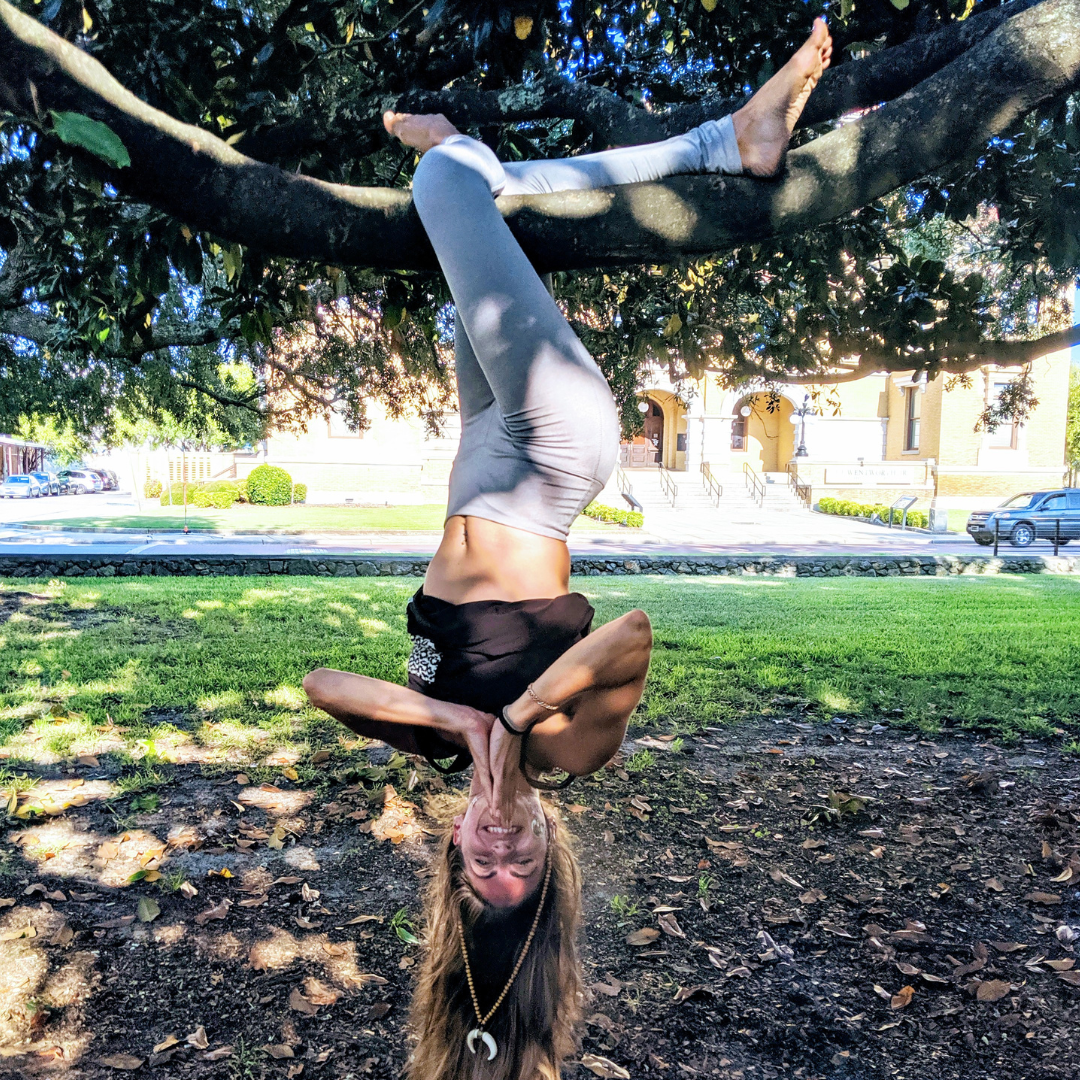 AERIAL YOGA  WITH REBECCA DIGANGI

Saturday, November 11th, 2023 12:00 pm – 1:00 pm
Aerial yoga embodies the essence of the water rabbit, flowing gracefully within the swing. Through these classes, participants will be introduced to the fundamentals of aerial yoga, discovering stretches that enhance flexibility and promote relaxation. The aerial hammock, a sturdy apparatus designed for both play and strength, enables movement in the air, evoking the serene essence of the water rabbit when cocooned in its embrace.
Join us to climb, to fly, and to release as we channel the tranquility and serenity of the water rabbit in the comforting cocoon of the aerial hammock
Rebecca Digangi embarked on her yoga journey years ago, initially inspired by a community class led by Rebecca Sathre. Over time, this class became a sanctuary for various transformative experiences, encompassing release, healing, and personal growth. Eventually, the time felt right for Rebecca to step into the role of a teacher, passing on these valuable lessons and guiding others on their paths of growth.
From a young age, Rebecca's connection to the earth was nurtured through nature camps, fostering a deep understanding of our interconnectedness with the world around us.
Aligned movement can bridge the gap between our reality and the boundless universe that spirals outward eternally. By letting go of attachments, seeking truth, channeling intentions, being mindful in actions, and radiating fearlessly with love, we can illuminate our existence.
Stacey Vann has been a guiding light in this community, nurturing growth through Kundalini yoga, divine feminine wisdom, cacao ceremonies, and harmonious wellness aligned with the elements. Grateful for this mentorship, Rebecca finds herself expanding greatly on this path.
Presently, Rebecca feels deeply honored to teach aerial yoga, a dynamic and captivating approach to the practice.
Mahabhuta Yoga VegFest
Sanders Beach
913 South I Street
Pensacola, FL 32502
November 9-12, 2023