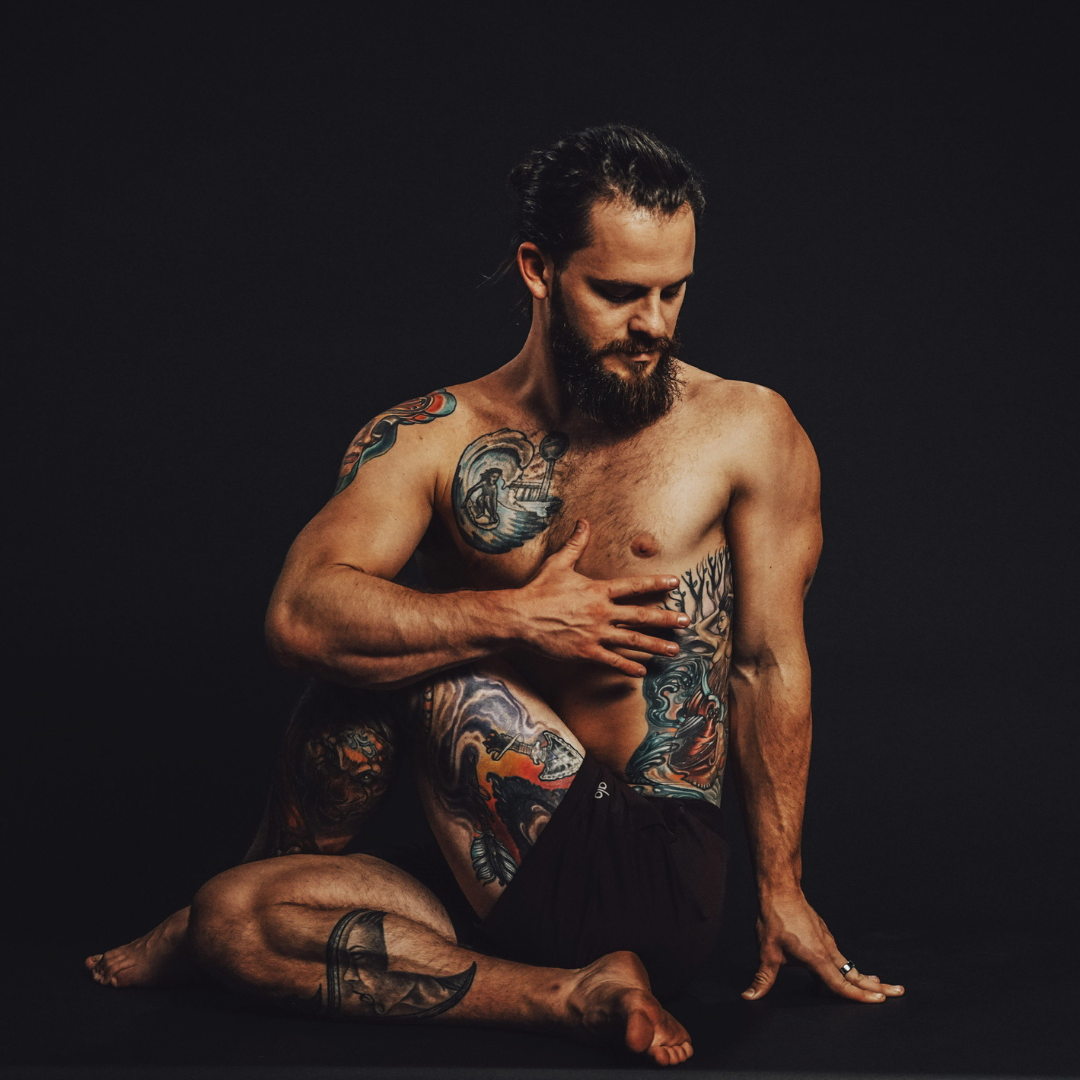 CHIROYOGA WITH DR. SAMARPAN BUCHALTER
Saturday, November 11th, 2023 2:00 pm – 3:30 pm
ChiroYoga is a practice that unifies the healing principles of chiropractic such as alignment, joint and muscular health, and the understanding of full range of motion with the ancient wisdom practices of yoga such as pranaya (breathing practices), philosophy, and meditation. This is where movement and healing unify in the most powerful way possible.
In order to understand the physical and energetic capacity of our body, we need to establish the underlying prerequisites necessary for us to fully explore and experience the realm of benefits of a yoga practice while safely enjoying every nourishing, transformative posture.
The limits of our range of motion for each joint, the ability to explore every plane of motion in the spine, and the fundamental fullness of deep, mindful breathing throughout these movements is critical to understand. With this knowledge, we can begin to move more dynamically, adapt to the demands of each posture on every level, and identify the compensations that may be impeding our growth and limiting the depth of the benefits we receive.
ChiroYoga dives deep into the physiological components of what movement is, how we can deepen and expand our capacity to move through intentional mobility practices, and how that all works in synchronicity with the energy flowing within our system to successfully drop into a blissful state.
Chiropractor, Virgil Strang Philosophy Award winner, 500-hour certified yoga teacher, Creator of Vishva Shanti Yoga Retreats
Dr. Samarpan Anand Buchalter, DC is a chiropractor, Virgil Strang Philosophy Award winner, 500-hour certified yoga teacher, and the creator of Vishva Shanti Yoga Retreats, an adventure-based retreat organization working to protect and restore the Amazon Rainforest, partner with and support Indigenous peoples, and manifest peace in the world through yogic immersion in the natural world and by initiating social and environmental justice movements
He completed his 200hr yoga teacher training in Hatha Yoga in Bali, Indonesia and his 300hr Akhanda Yoga training in the birthplace of yoga in the Himalayas of Rishikesh, India before going on to pursue his doctorate in chiropractic and creating his program "Power of Life Yoga" that he taught in prisons to adult and juvenile inmates
His full evolutional journey began after breaking his back twice when he was 16 from competitive mixed martial arts and barely surviving a near death experience in the form of a traumatic brain injury from a high-speed skateboarding accident at 18. After over a decade of chronic debilitating pain, he combined his regular chiropractic regimen with the practice of yoga and truly began to heal on every level, thus leading him to create ChiroYoga: the practice in which healing and movement unite
He is now living deep in the Brazilian Amazon rainforest, working with isolated indigenous tribes to reform their healthcare systems in a way that gives them more sovereignty and autonomy. Join him for one of his upcoming yoga and indigenous cultural immersion retreats by direct message via IG or via the Vishva Shanti Retreats website 
IG: @dr.chiroyoga
Vishva Shanti Retreats
Website: http://www.vishvashantiretreats.com
IG: @vishva.shanti

Mahabhuta Yoga VegFest
Sanders Beach
913 South I Street
Pensacola, FL 32502
November 9-12, 2023