Sean Johnson & the Wild Lotus Band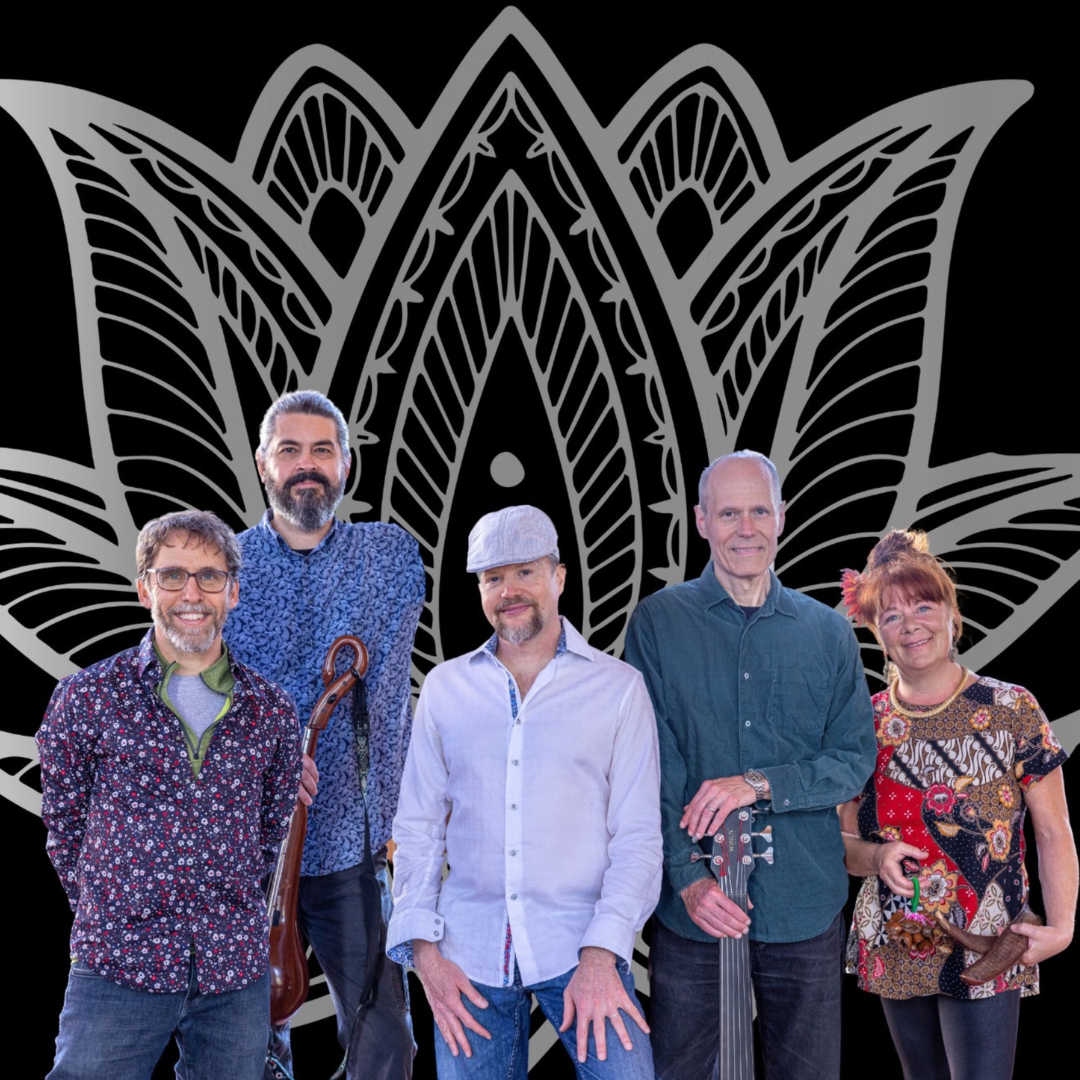 AN EVENING OF MUSIC, MANTRA & MAGIC
Saturday, November 11th, 2023 7:30 pm – 9:30 pm
Experience heart-expanding ancient mantras, given a new voice through dynamic songs that merge conscious lyrics and New Orleans roots, rock, gospel, and world grooves. The band's acclaimed latest album 'Mystery,' was named one of the best albums of the year in Louisiana music by Offbeat Magazine. Their previous album Unity, dedicated to celebrating the threads between the world's spiritual traditions, debuted at #1 on the iTunes World Music Chart and #3 on Billboard. They are a featured artist on Putumayo World Music and are the first mantra-based band to ever play the New Orleans Jazz Festival. Recent remix collaborations include DJ Drez, Ben Leinbach, Starita & Sri Kala. 
"The much-beloved band evoke, conjure and celebrate that universally felt yet impossible-to-define essence that lies at the heart of all things, what Bob Marley once called "a natural mystic, flowing through the air." — Alan di Perna (Rolling Stone)
BHAKTI ON THE MAT: STORYTELLING & LIVE MUSIC FLOW WITH SEAN JOHNSON & THE WILD LOTUS BAND 
Sunday, November 12th, 2023 11:30 am – 1:00 pm
Merge the heart-opening qualities of bhakti yoga with the sensuality and vitality of asana. This deep and playful all-levels practice includes storytelling from the mythical world of yoga, soul-stirring kirtan, graceful vinyasa sequences, imaginative meditations, and evocative live music. Some experience with yoga is recommended. Sean and the band have guided this workshop at festivals and conferences across the country including sold-out attendance at The Yoga Journal Conference and Bhakti Fest. Click here to view Bhakti on the Mat in action.
New Orleans' Seán Johnson & The Wild Lotus Band merge conscious lyrics, sacred chants from the spiritual traditions of yoga and beyond, and roots, rock, gospel, and global grooves to create a universal style of cross-cultural spiritual music. The band includes Seán (vocals and harmonium); Alvin Young (6-string fretless bass & guitar); Gwendolyn Colman (percussion & vocals); Narada Wise (drums) and multi-instrumentalist Chris Rosser. They are known for creating interactive, soul-stirring songs to dance and sing along with as well as to grieve and heal. Their music has appeared on Putumayo World Music, they are the first mantra music band to play The New Orleans Jazz Festival. Their latest album Mystery was named one of the best albums in Louisiana music by Offbeat Magazine, and they have over 100,000 monthly listeners on Spotify.

In addition to being a musician, Seán is also a respected yoga teacher and teacher trainer who teaches at conferences and retreat centers internationally. He is the director of The Asheville Yoga Center, founder of Wild Lotus Yoga in his beloved hometown dubbed "New Orleans' Home for Heart-Centered Yoga," and Soul School, an interdisciplinary yoga teacher training program that focuses on teaching yoga with skill, heart, and imagination. He has a Master's degree from The Naropa Institute-Oakland with focus on teaching chant as spiritual practice, apprenticing there with south Indian musician and teacher Russill Paul, author of The Yoga Of Sound. He is the co-curator and coordinator of Putumayo World Music's yoga music series, and a co-founder of The Auricle Collective – a global community of chant and spiritual musicians. Seán is passionate about his Irish roots and ancestry, a pillar of his spirituality. He co-leads online Celtic Spirituality gatherings and retreats in Ireland each year with his friend, Ireland native Mary Meighan, founder of Celtic Journeys. In all these roles, Seán relishes creating a playful, tender, brave space for people to open their hearts and voices, and embrace their innate creativity.

https://seanjohnsonandthewildlotusband.com IG @seanwildlotusband
Mahabhuta Yoga VegFest
Sanders Beach
913 South I Street
Pensacola, FL 32502
November 9-12, 2023