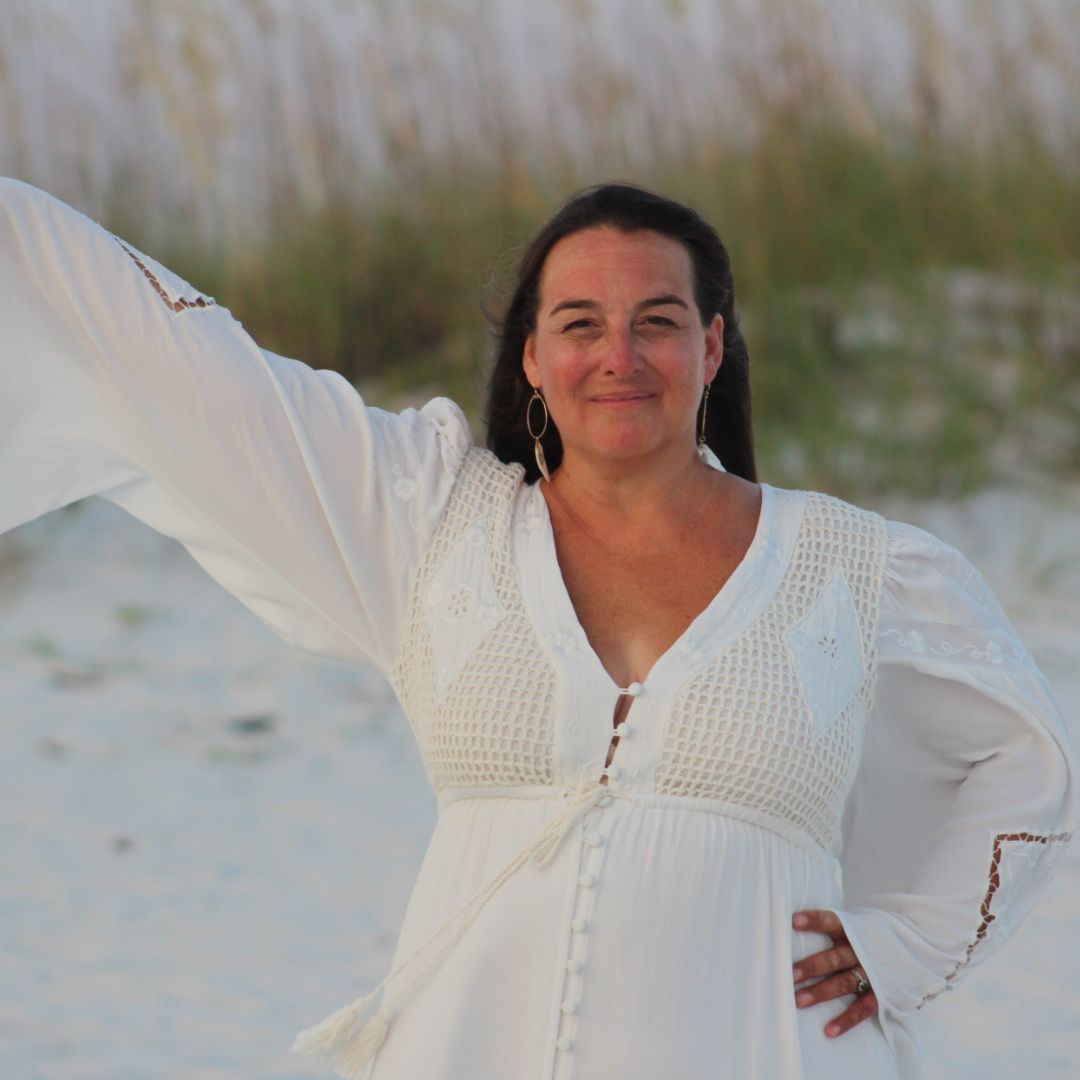 HASEYA: KUNDALINI YOGA & SOUND BATH WITH STACEY VANN
Haseya (which means to "rise up" or "she rises") is an invocation to align with the rhythms of nature, to connect with the wisdom of our ancestors and to honor the emergence of the sacred feminine. Haseya is a journey with breath, movement, mantra, meditation, and sound to bless the earth.
We awaken the Shakti energy with a Kundalini kriya and move the rising energy from our root chakra to the crown chakra. The Divine feminine energy creates a feeling of bliss that opens us to the essence of who we are; energetic, powerful, dynamic, and flowing. 
We'll seal our practice with a sound healing as you bathe in the sublime sounds of the symphonic gongs and crystal bowls. Experience the ancient intelligence and high vibrational frequencies emanating from the sacred sound currents.  Awaken the free flow of Kundalini energy Restore your body. Recalibrate your nervous system. Connect to your Spirit. Rise up!
E-RYT 500, KRI, RCYT, RPYT, YACEP, Certified Life Coach, UZIT, Raindrop Technique, Egyptian Reflexology, B.A.
BIO REV.STACEY VANN, E-RYT 500, KRI, RCYT, RPYT, YACEP, Certified Life Coach, UZIT, Raindrop Technique, Egyptian Reflexology, B.A.
Stacey, "Teacher of Teachers," is a yogi exploring yoga since her early childhood and completed her first yoga teacher training in Seattle, WA in 1997. She graduated college in 1996 with a French major, as well as, a double minor in women and religious studies. She began teaching yoga in 1998 and offers yoga classes for all ages from babies to grandparents. Stacey's teaching, coaching and mentorship style is grounded in authentic connection, intuitive insight, and embodied wisdom. She is a wayshower offering support, compassion, loving kindness, and illumination for her students on the path to truth, consciousness, and bliss. Stacey is a wife, householder, and mother lovingly guiding 5 boys, and commits daily to a practice of movement, breath, laughter, contemplation, whole foods, self-study, and service with an attitude of gratitude.
Stacey embodies the path of a sagesse (wise wombyn) and with that vow she devotes her time, energy, and passion to empowering women to birth naturally and raise conscious children. Stacey is a doula and offers childbirth education, prenatal yoga, blissful baby yoga, yoni steaming, and womb healing. Stacey is grateful for all her mentors, teachers, and ancestors whom inspire her to move and navigate the ever-changing currents of life with grace and ease. Stacey honors what is true for you in the present moment. She witnesses your greatest joy and your greatest suffering. Stacey illuminates the spaces within that deserve to be seen, heard, felt, and honored. Breathe Deeply, Move Freely & Live Joyfully.
IG Stacey_Vann  FB Stacey Vann IG cosmicwombyn
IG breatheyogapcola  IG mahabhutayogavegfest
Founder of the Mahabhuta Yoga VegFest, co-founder of Galactic Child Yoga, and owner of Breathe Yoga and Wellness Center where she leads Yoga Teacher Training programs at her Registered Yoga School (RYS) in Pensacola, Florida.
Yoga Teacher, E-RYT 500, with Kundalini, Urban Zen, Iyengar, Spontaneous, Anusara, Aroma Yoga and Radiant Child Yoga Certifications.
Sacred Sound Healer, Embodying the Cosmos Coach & Rev./Officiant,
Doula, Childbirth Education, Wombyn's Health, Prenatal & Baby Yoga
 r
Mahabhuta Yoga VegFest
Margaritaville Beach Hotel
165 Fort Pickens Road
Pensacola Beach, FL 32561
November 11-14, 2022
Mahabhuta Yoga Veg Fest Times:
Day 1: Thursday, November 10th, 2022 4:00 pm – 6:00 pm
Day 2: Friday, November 11th, 2022 9:00 am – 10:00 pm
IMMERSIONS & WELCOME DINNER
Day 3: Saturday, November 13th, 2022 6:30 am – 10:00 pm
Day 4: Sunday, November 14th, 2022 6:30 am – 9:00 pm