Viśranti' Sound & Energy Healing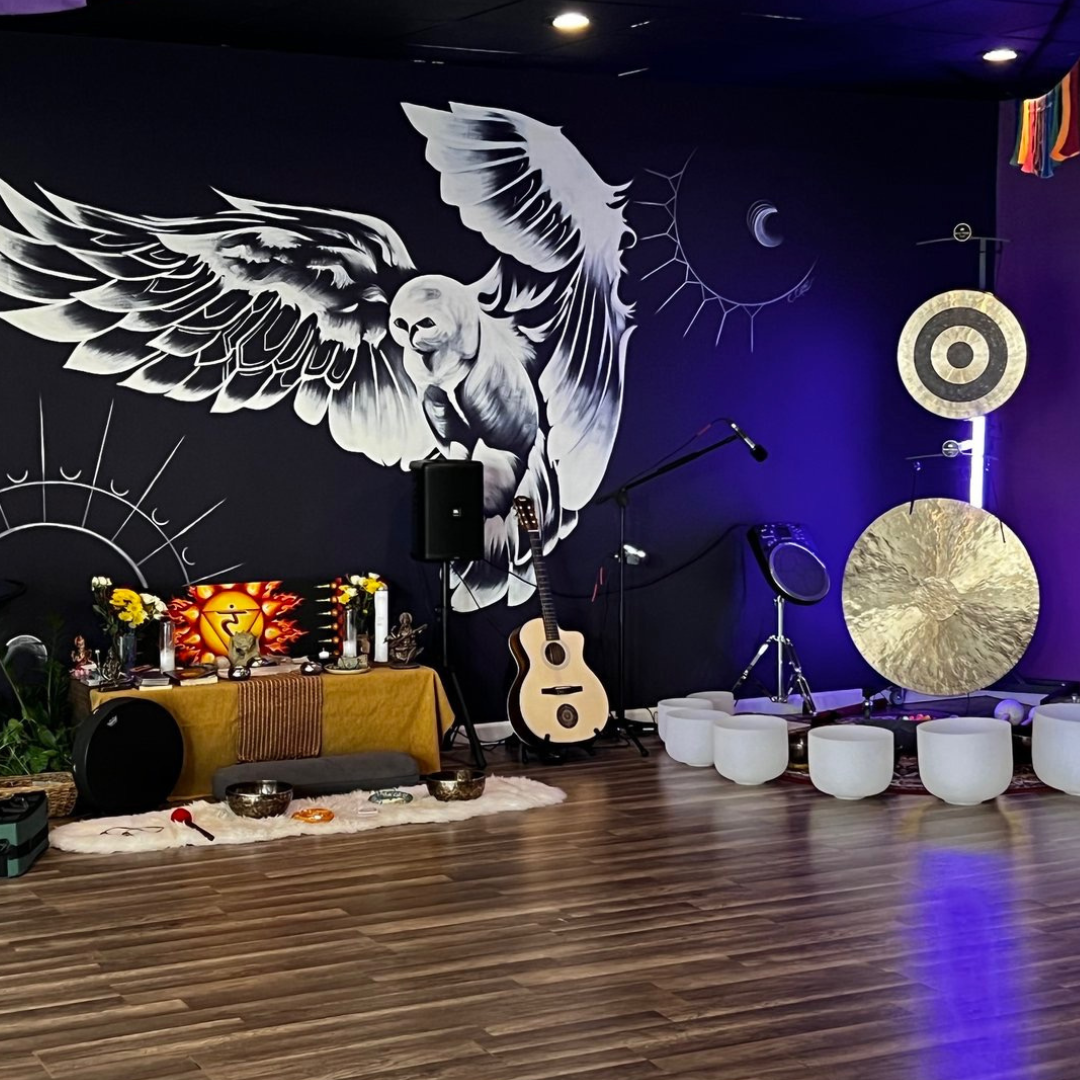 SOUND & ENERGY HEALING

Saturday, November 11th, 2023 12:00 pm – 1:30 pm
Viśranti' is a Sanskrit word that carries a beautiful meaning of repose, and it signifies the act of finding rest in the serene foundation of our being, where one can experience true connection and a constant flow of presence.   Jayu and KC deeply believe that sound vibrations offer us the most powerful and direct route to reach the deepest aspects of ourselves and create space for our beings to heal on every level – physically, emotionally, energetically and spiritually.  Through their love of sound, singing, ceremony, and playing various instruments, they aim to foster this deep connection with one's self for each and every soul who joins them on this sacred inner journey. 
Viśranti'  founders Jayu and KC are yoga teachers, Shamanic Breathwork facilitators, musicians, practiced Reiki energy workers, and also host Psychedelic Integration Circles in their local community in Fort Collins, CO.  In addition to offering large group Cacao & Sound Healing Ceremonies, they interweave all of these practices and modalities in private one-on-one work with clients.   
Jayu is a lifelong musician who, after spending a year living at an ashram, found his true calling in the healing arts and shifted his musical energy towards devotional singing and sound healing.  KC has a passion for cultivating safe spaces to explore healing, play, community and connection. As a yoga teacher and ecstatic dance facilitator, she is a lover of movement and embodiment practices. Recently, KC has opened her heart to studying rhythm and music as a form of devotion, and is grateful to combine the medicine of sound with her love of ceremony.
Mahabhuta Yoga VegFest
Sanders Beach
913 South I Street
Pensacola, FL 32502
November 9-12, 2023